Users can find their subscription and renewal information pretty easily so they can effectively manage their accounts. These details include the subscription type, the price, the renewal date, and other useful specifics.
How to Locate Your Subscription Details
Once you've logged into your account, click on 'My Account' in the upper right corner of the window, then select Account Settings.
Once you're in your Account Settings, click on Subscription Info.
Active Subscriptions
If your subscription is active, you will see a green check and either the renewal or the expiration date (all Backstage & StarNow subscriptions are set to auto renew as default). There is no option to subscribe, as your subscription is still active. You will also see the your subscription type and when you paid last.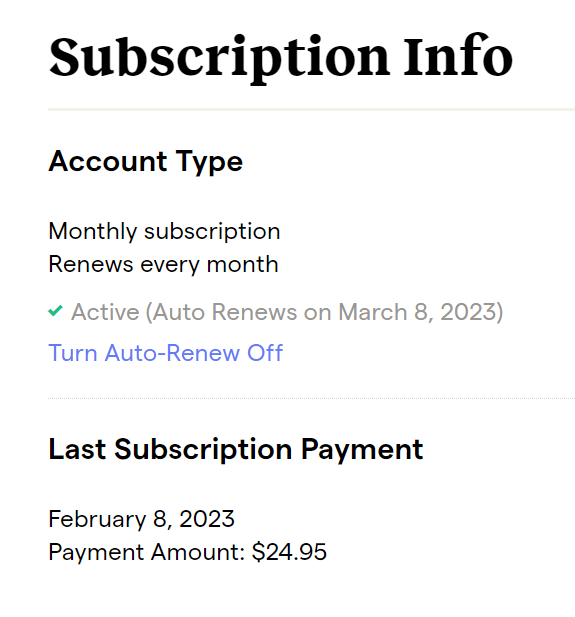 Inactive Subscriptions
If your subscription has expired, you will see "Not Subscribed" on the right hand navigation menu. You will have the option to re-subscribe by either clicking on the Subscribe button, or the banner which takes you back to the main subscribe page.