Casting Calls
The interface of the casting calls mirrors the design of the main site's casting page: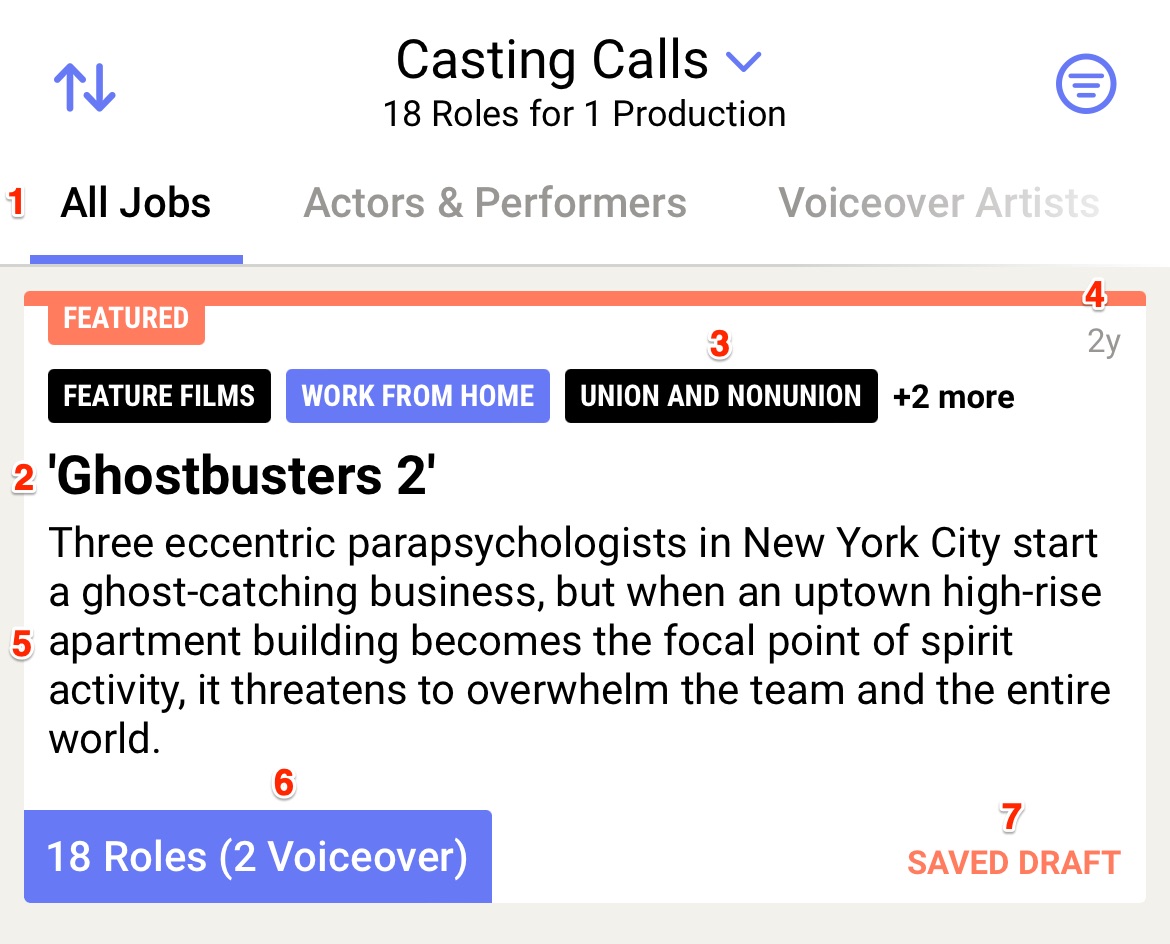 (1) Casting call categories (All Jobs, Actors & Performers, Voiceover artists, Creative Freelancers & Crew)
(2) Title of notice
(3) Badges (Project type, paid/unpaid status, Union and/or non-union status)
(4) Age of the casting notice
(5) Project description
(6) The number of roles available in the casting call
(7) Application status (Saved Draft, Applied, Invited)
Sorting Casting Calls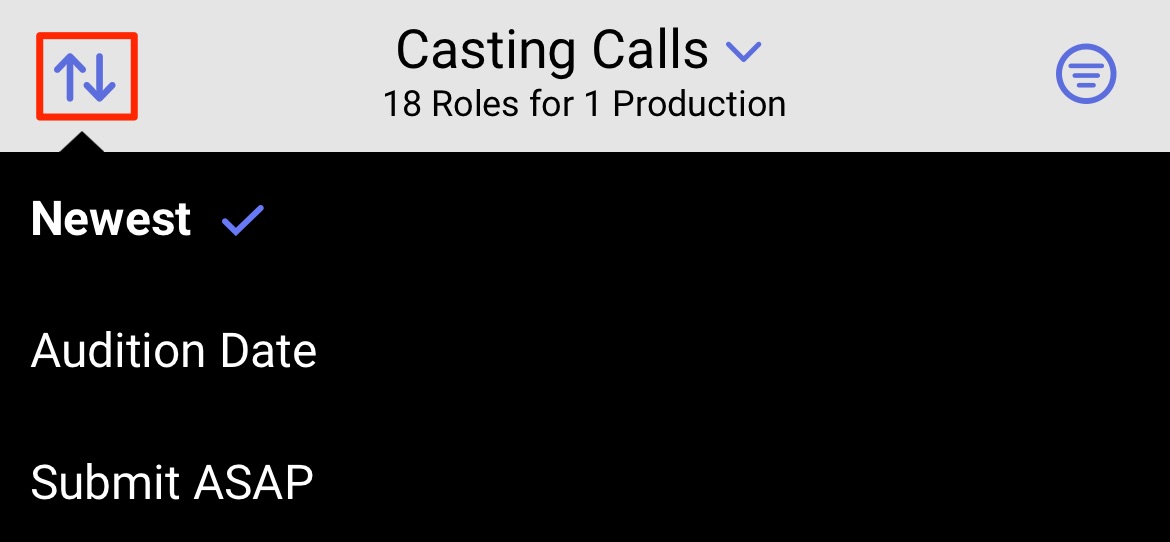 Tap on the sort icon to sort the order of the notices by either Newest, Audition Date, or the notices that will be expiring soon (Submit ASAP). Tap on any of the three options to select. A check mark will appear next to your selection.
Saved Searches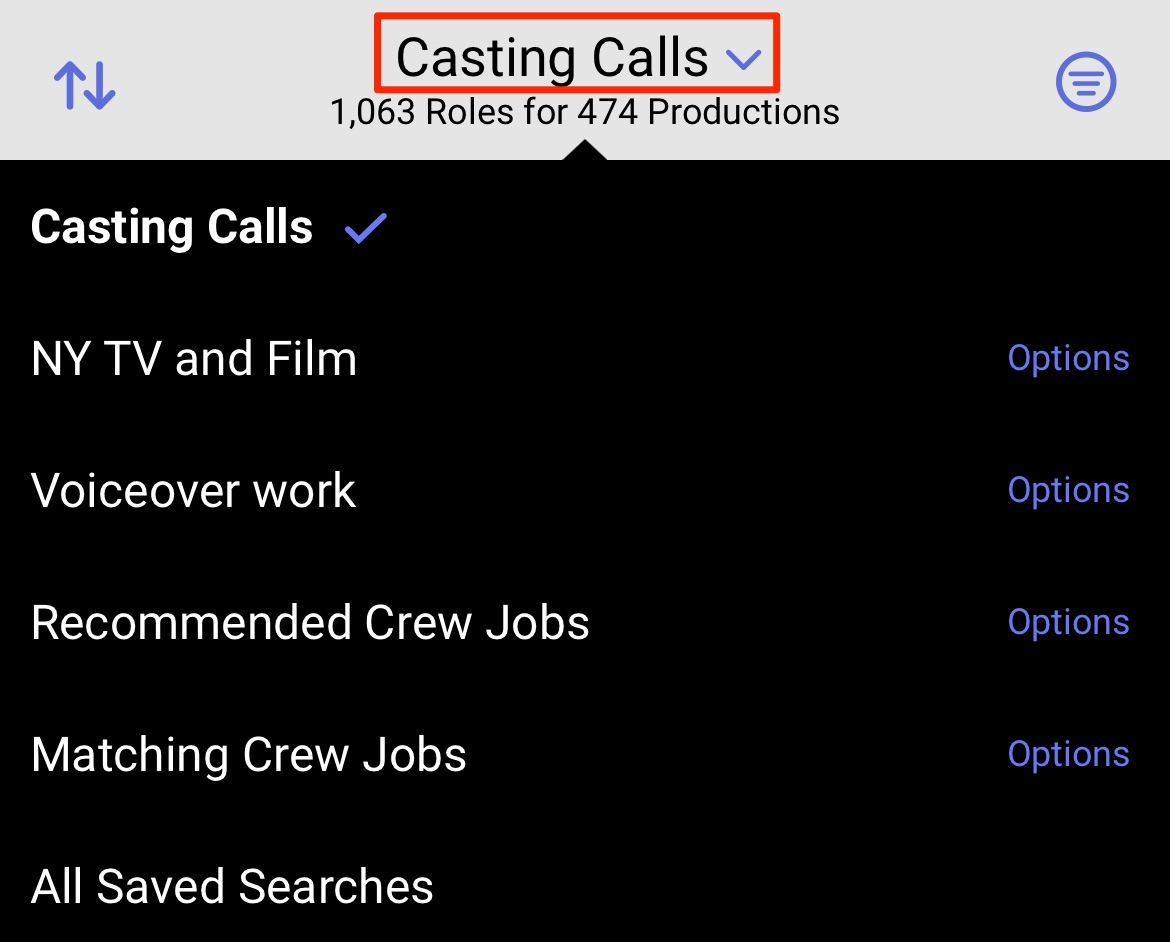 You can locate your saved searches by tapping on the 'Casting Calls' button shown above. A drop down will appear showing you a list of your existing saved searches. This button will rename itself to whichever search you have currently applied.
Filters

You can apply a range of filters by tapping the filter icon. Your screen will automatically open to the various filter options that you can use to hone in on the types of opportunities you're looking for. You will also be able to save new searches to be used in the future from this screen.
Production Details
Tap on the notice to view the production details page.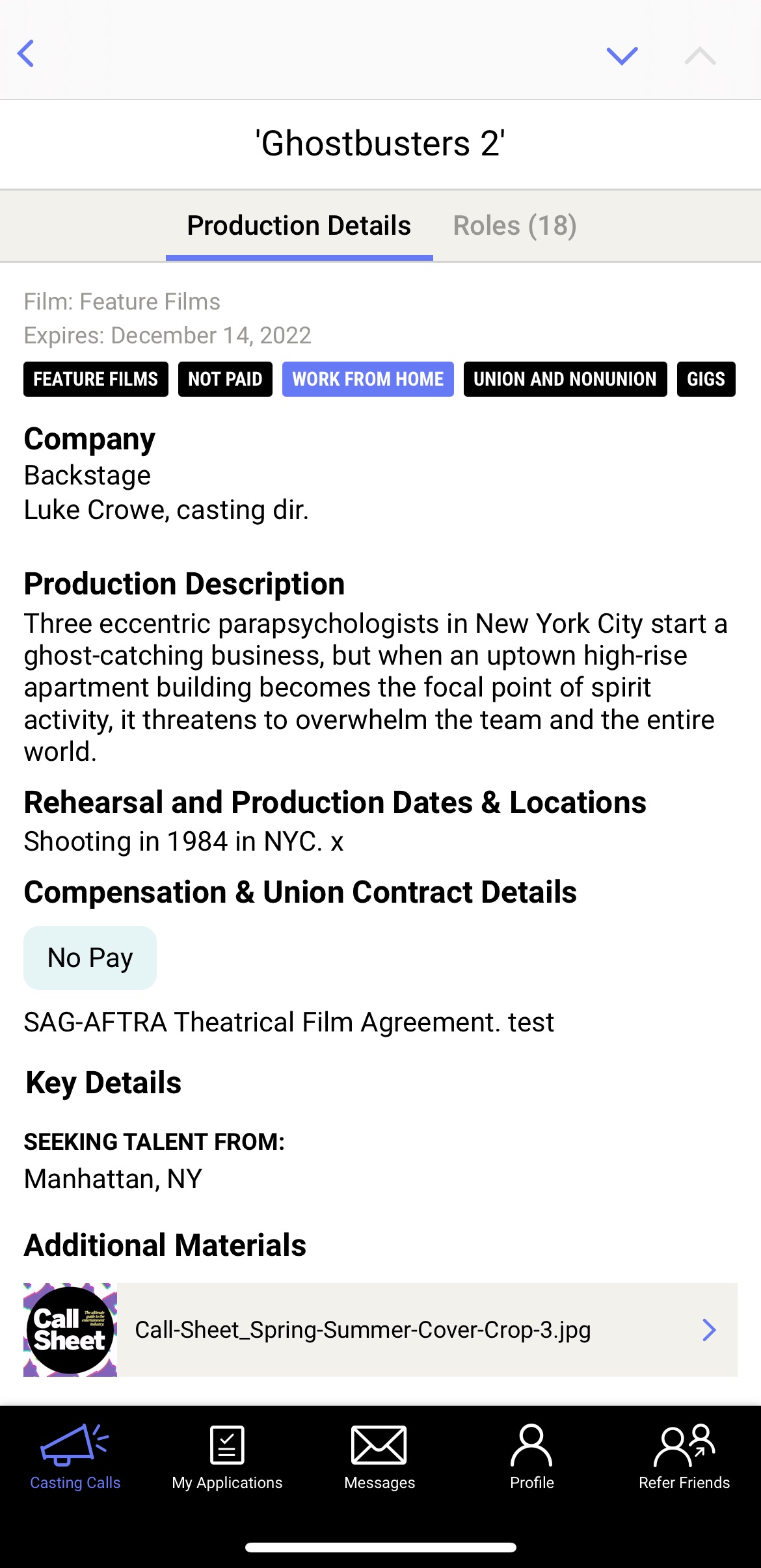 You can see the following information:
Category (Feature Films, Scripted TV & Video, Plays, Theater, etc.)
Expiration Date of the notice
Badges in black tags
Company name and casting director
Production Description
Rehearsal and Production Dates & Locations
Compensation & Union Contract Details
Key Details (seeking talent from & Additional Instructions)
Additional Materials (uploaded documents, photos, etc.)
Other Navigating Tools
For other handy navigational tools, a series of arrows appear along the top of the casting call.

Use the left arrow on the left side of the screen to go back to the main casting calls page to view all notices
Tap on the up arrow on the right side of the screen to jump directly to the notice directly above this notice
Tap on the down arrow on the right side of the screen to jump directly to the notice below this notice
Roles
Tap on the 'Roles' tab to view all of the roles associated with this casting call.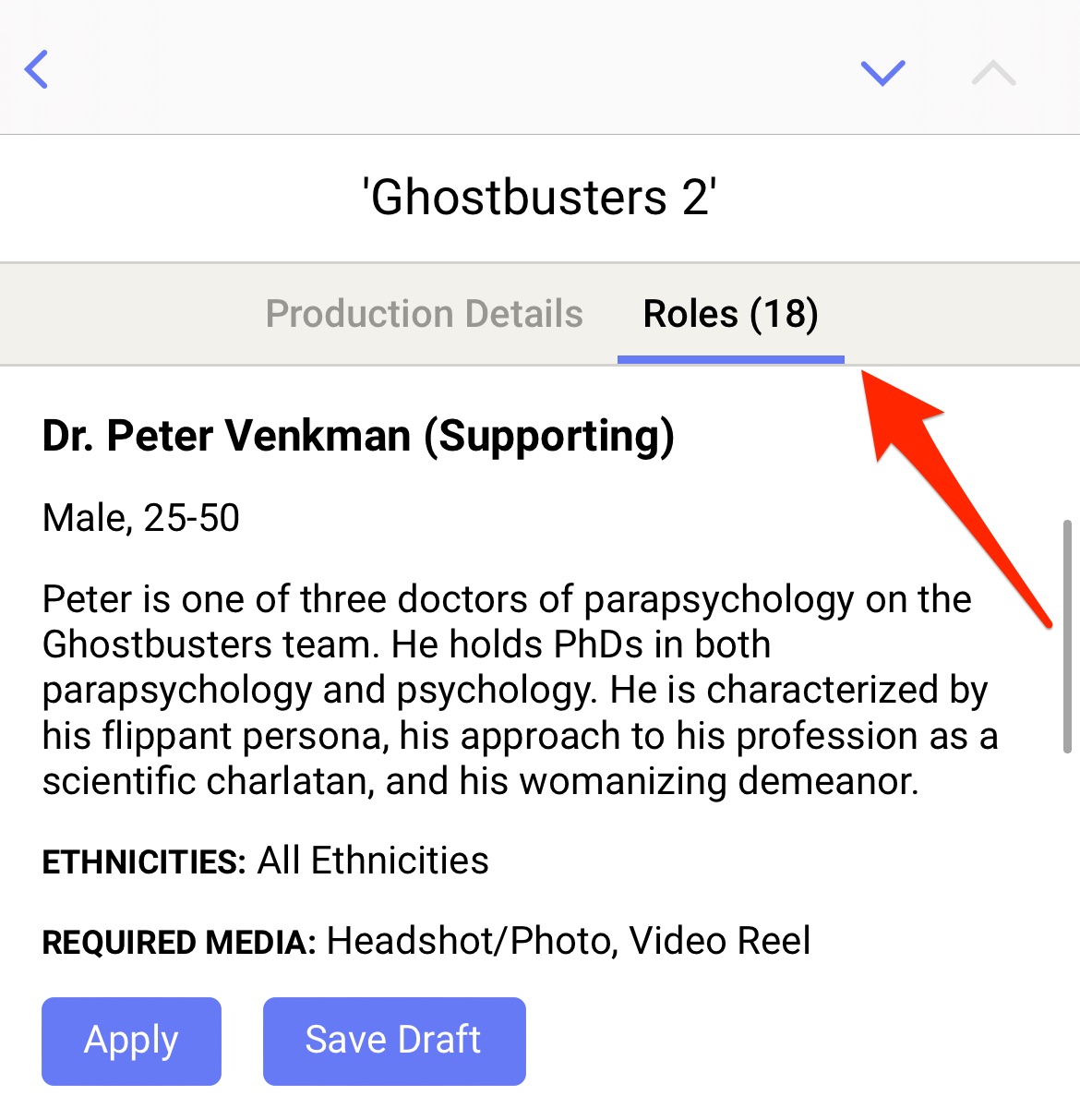 You can view a variety of details about the role itself, as well as a character breakdown (if one has been written). From here you have the option to apply or save a draft to apply later.