One of the main benefits of using the Casting app for iOS is being able to apply to casting calls while on the go. Learning the application interface is easy, so let's take a look.
To view your applications, tap on the 'My Applications' tab located along the bottom navigation bar on your app screen.

Once there you'll see additional tabs along the top of the screen. From left to right they are Invites, Drafts, Active, and Archived. We'll go through each category one by one below.
Invites
You can view all roles you've been invited to apply to, along with the date you were invited to apply.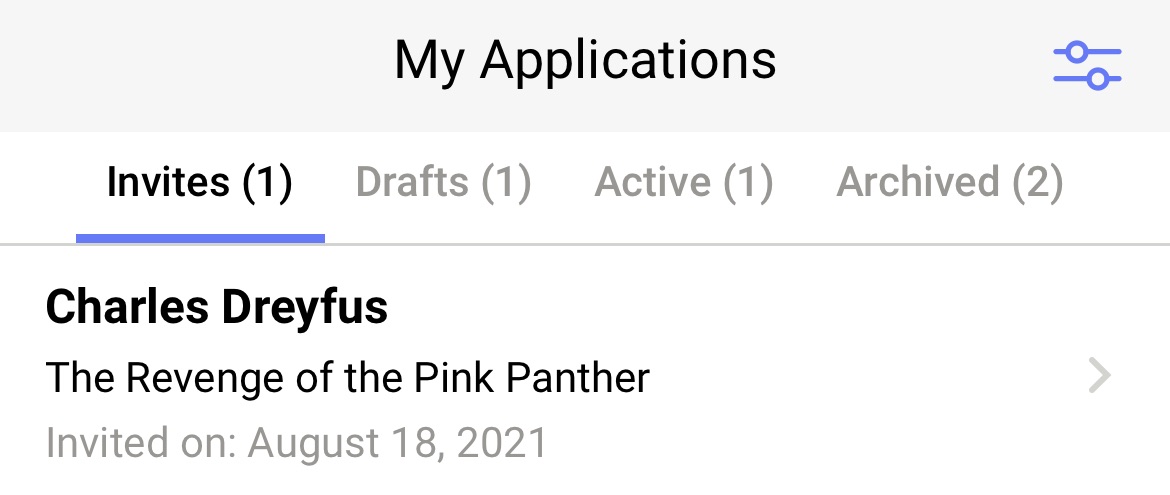 Tap on the invitation to view more information about the production and the role for which you were invited to apply.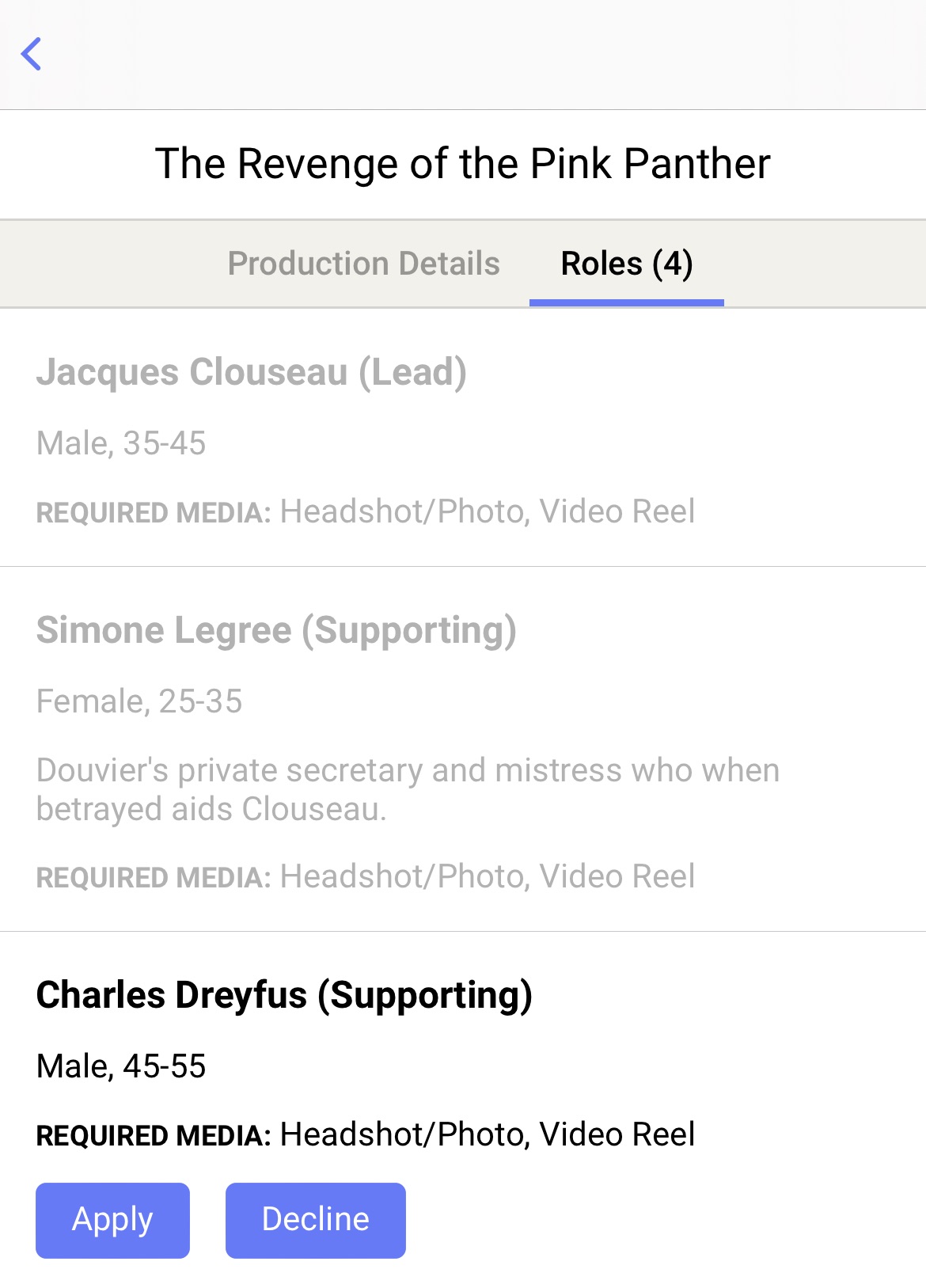 You can choose to Apply or Decline the invitation directly through this page. If the notice expires before you are able to Apply or Decline, it will automatically move to the Archived folder.
Drafts
All of the applications you've saved will show up in the Drafts tab, which conveniently lets you know the day you saved the draft, and the date the notice expires.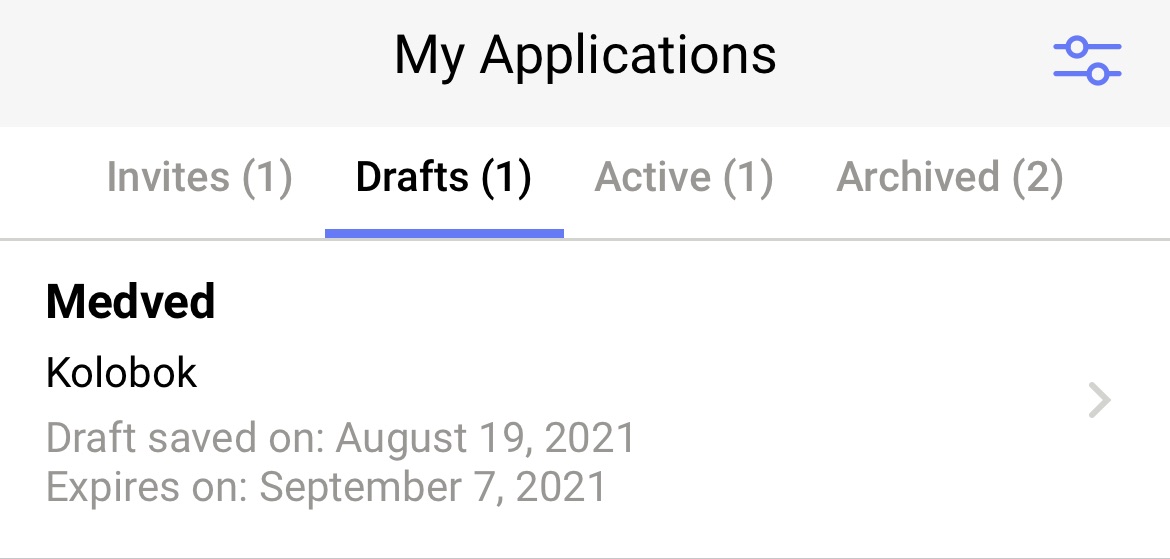 Tap on the draft to open up the application.
You have the option to make some changes and save the application again as a draft, delete the application altogether or to submit your application.
Active
All active, submitted applications appear in this tab. You can view the date you submitted the application or view the full application by tapping on the application box.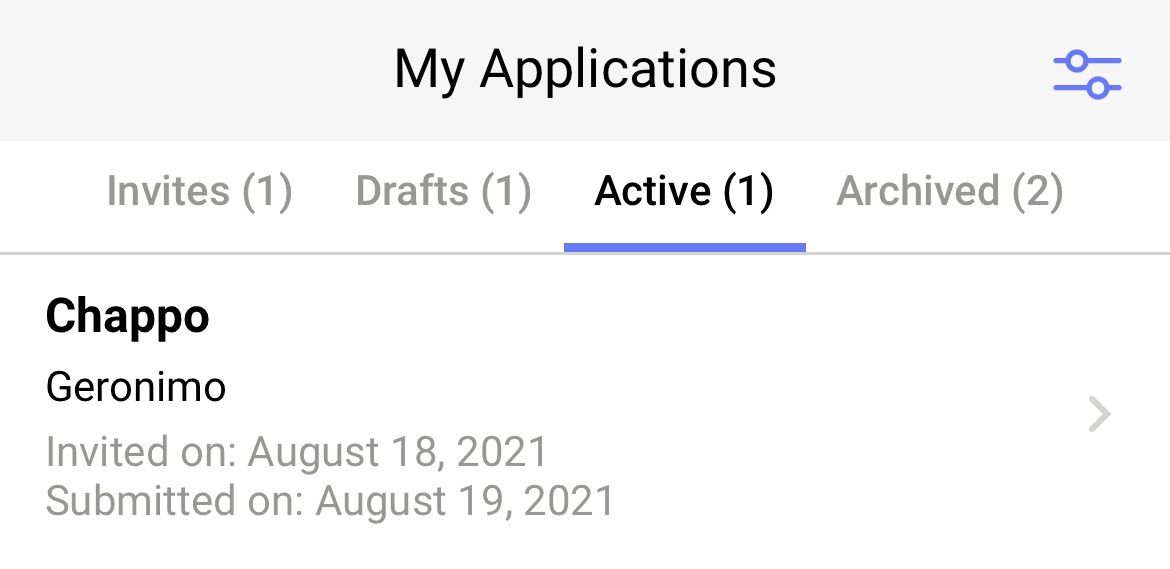 Since the notice is still active, you have the option to edit and update your application.
Archived
All active applications that expired or drafts and invites that were not submitted in time are automatically moved to the Archived folder. You can view the day you submitted/saved the application, as well as the date the notice expired.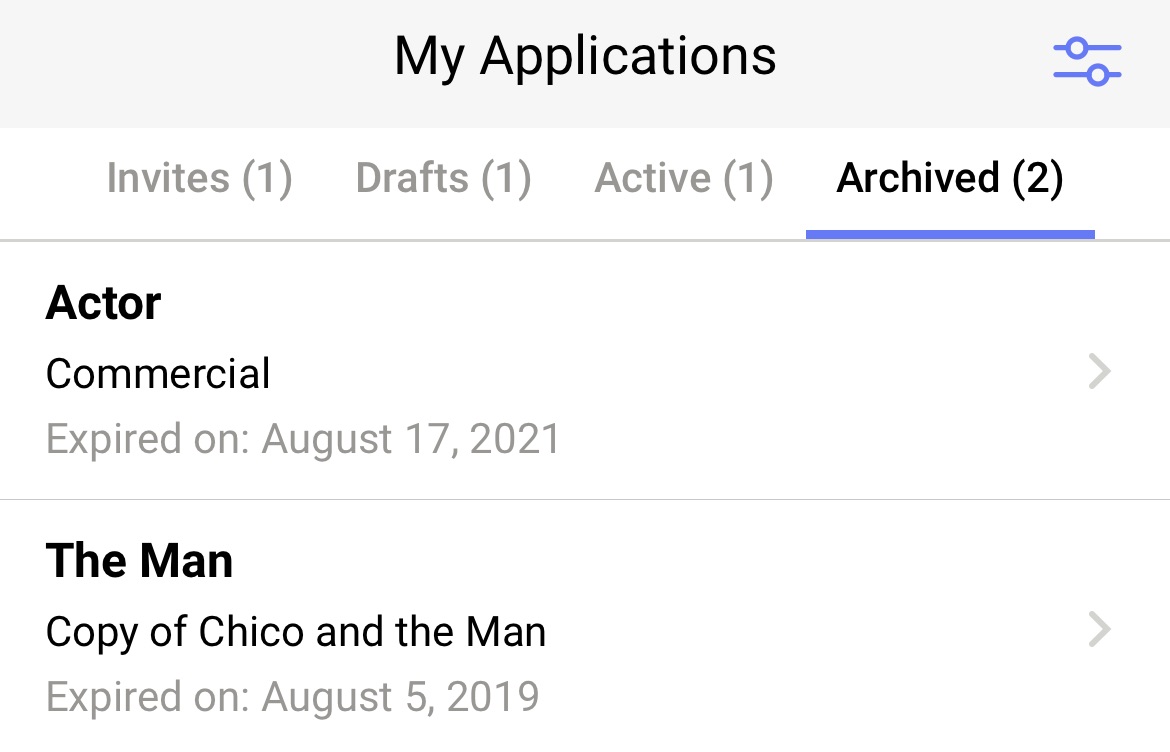 Tap to view the full application. Since the listing is expired, you no longer have the option to submit the application if you have not already done so. A banner will appear across the top notifying you of the expiration.