How To Sign In
To log in, first tap on "Skip" in the lower right hand corner of the screen when you first open the app.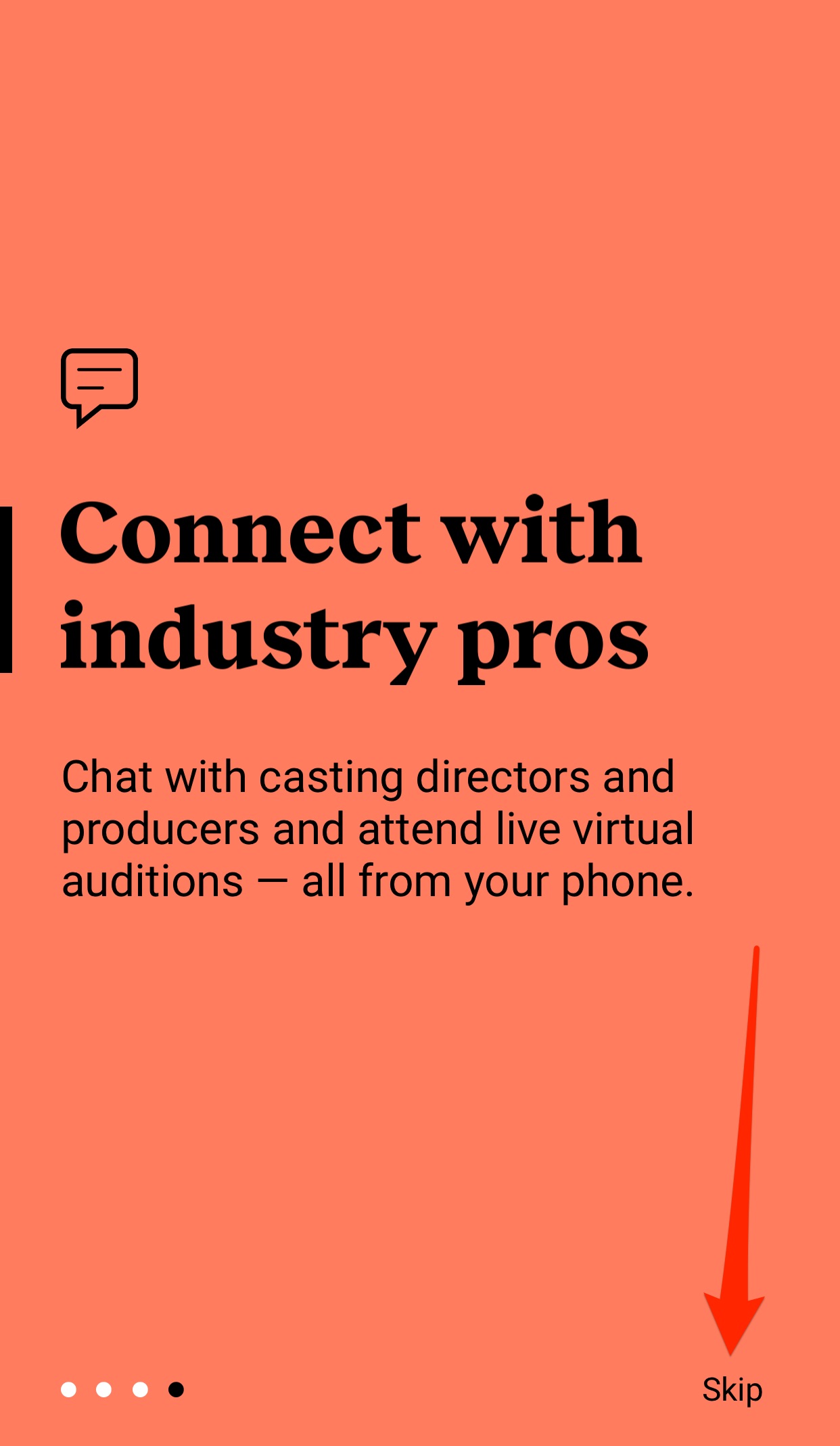 This will bring up the log in screen where you can enter your username and password.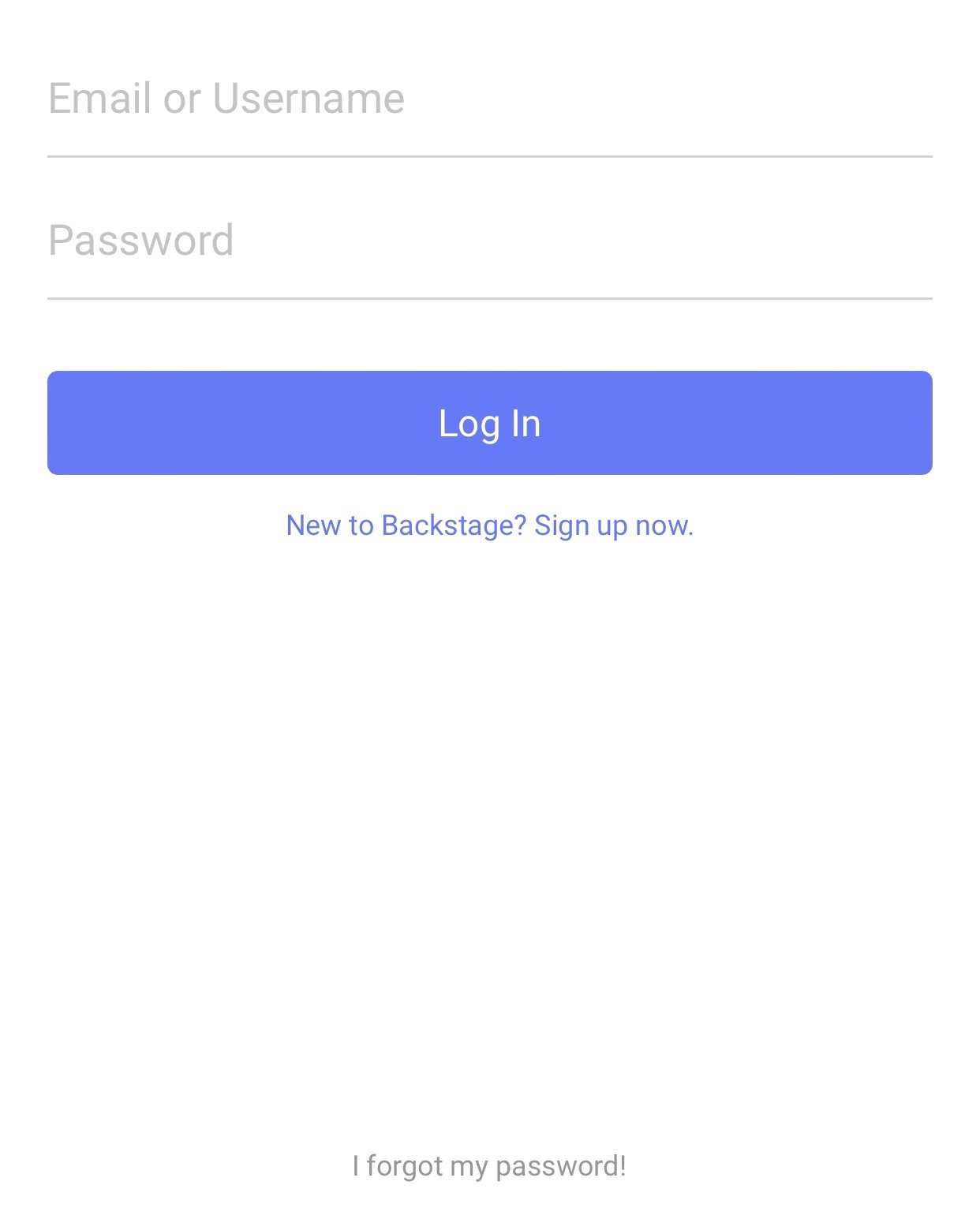 Once done, you will be logged in and brought to the Casting Calls section of the app.
Two-Factor Authentication (2FA)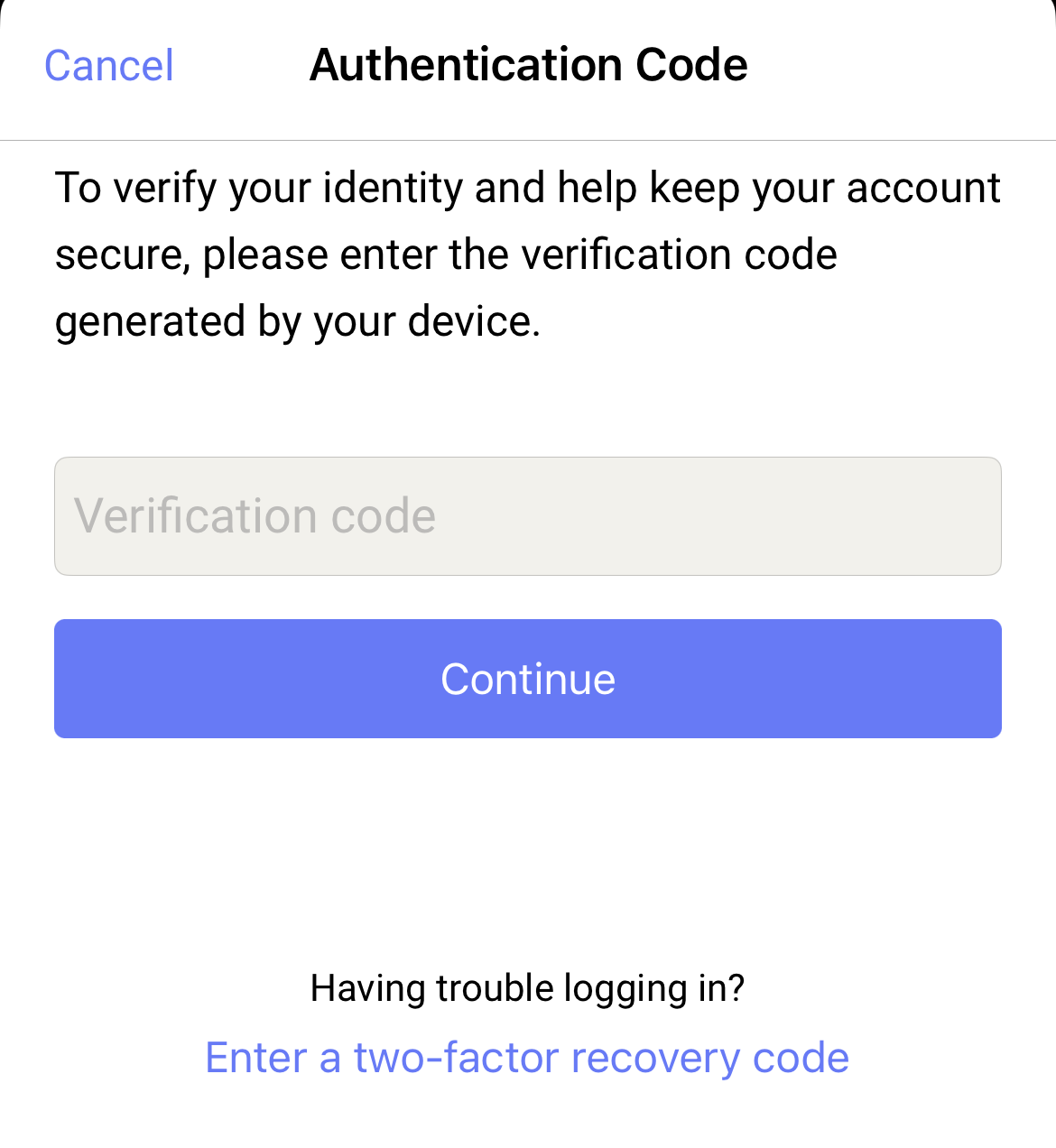 If you have two-factor authentication set up on your account, you will be prompted to first enter your verification code (as seen in your Authenticator app).
Signing Out
To log out, first tap the Profile tab in the lower right hand corner of the screen.
Once there, tap the gear icon in the top left corner of the screen to be taken to your settings.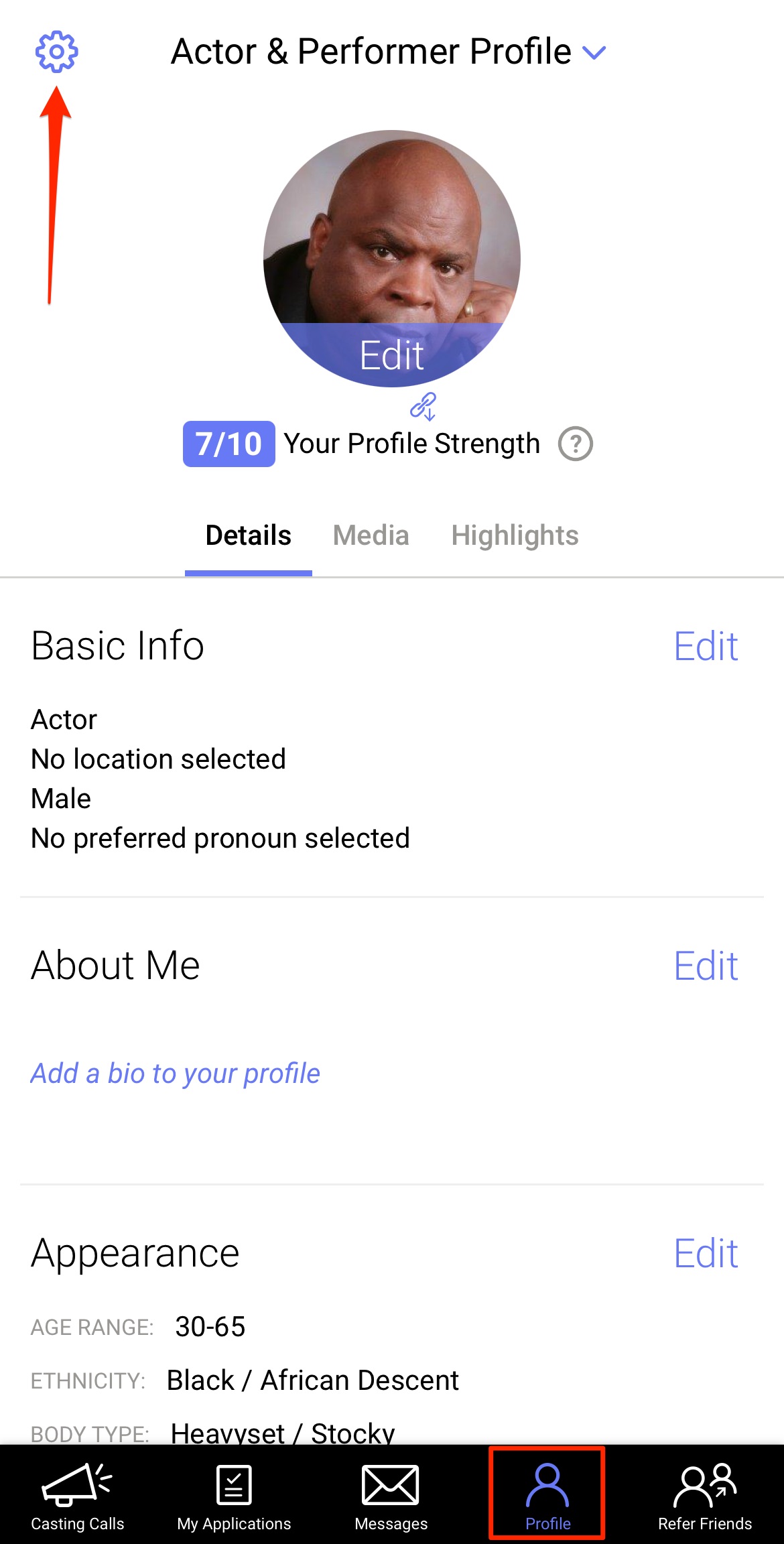 From the Settings page, tap the Sign Out button at the bottom of the page.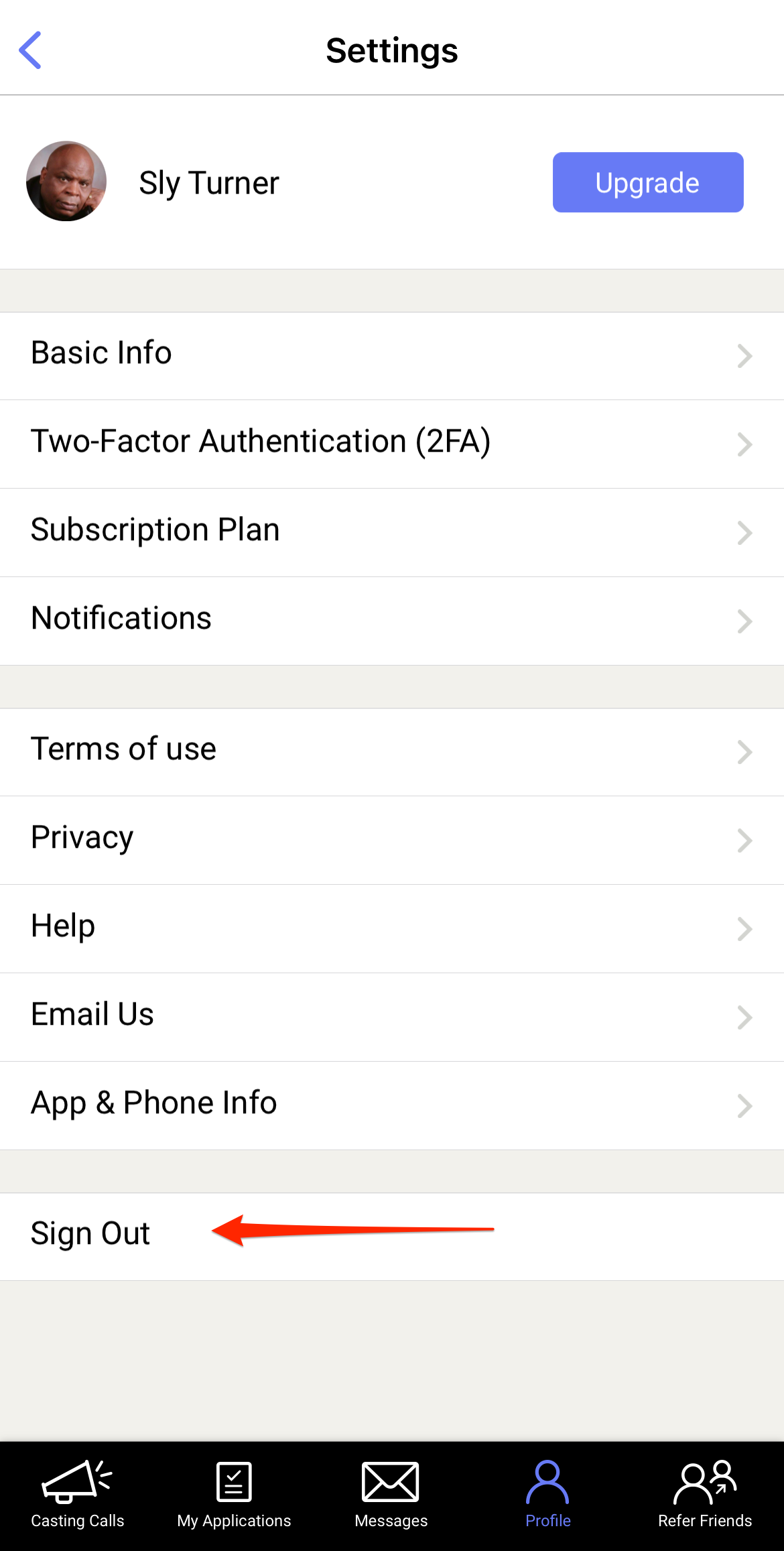 This will log you out of your account.
*Note: Once logged out you will no longer receive push notifications, but they will resume once you log back in. Please also keep in mind that signing out or deleting the app will not affect your subscription status, which is ongoing until cancelled.