Just like on the website, you can save searches on the iOS app. This search will pull up results based on the criteria you set, and send you notifications when a project or role is posted that fits that criteria. Below we'll show you how to set filters, select notification settings, and save the search for easy perusal in the future.
Creating a Saved Search
Creating a new saved search in our iOS app is easy. Use filters to select the criteria of roles that interest you, or that you are qualified for.
First, tap on the Casting Calls icon in the bottom navigation bar to bring up the Casting Calls tab.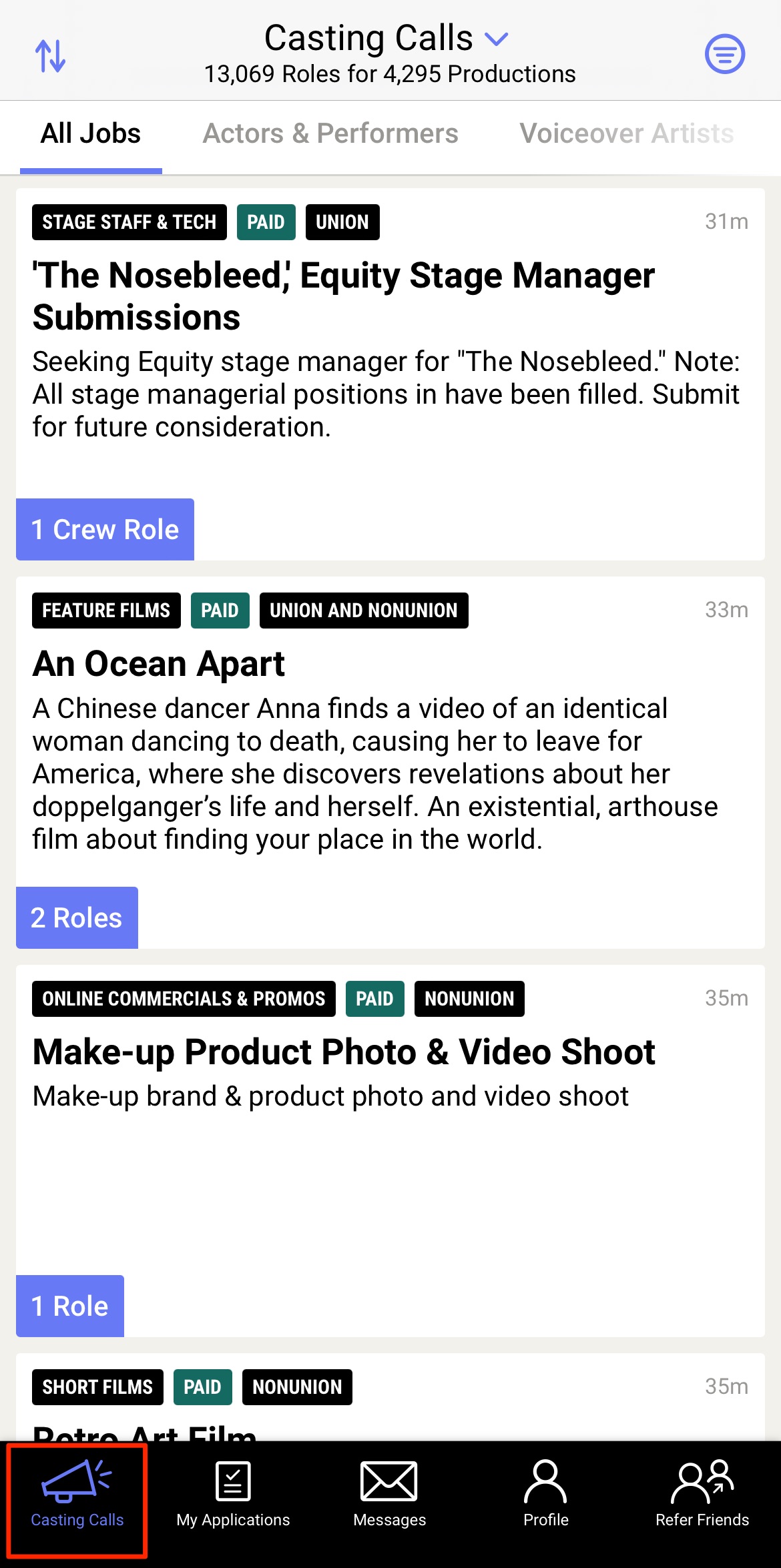 Tap on the filters icon in the upper right hand corner of the screen to bring you to the Filters screen.

Once there, you will see all of the filters you can use to narrow down the results to what you are interested in.
Tap on a filter to make a selection.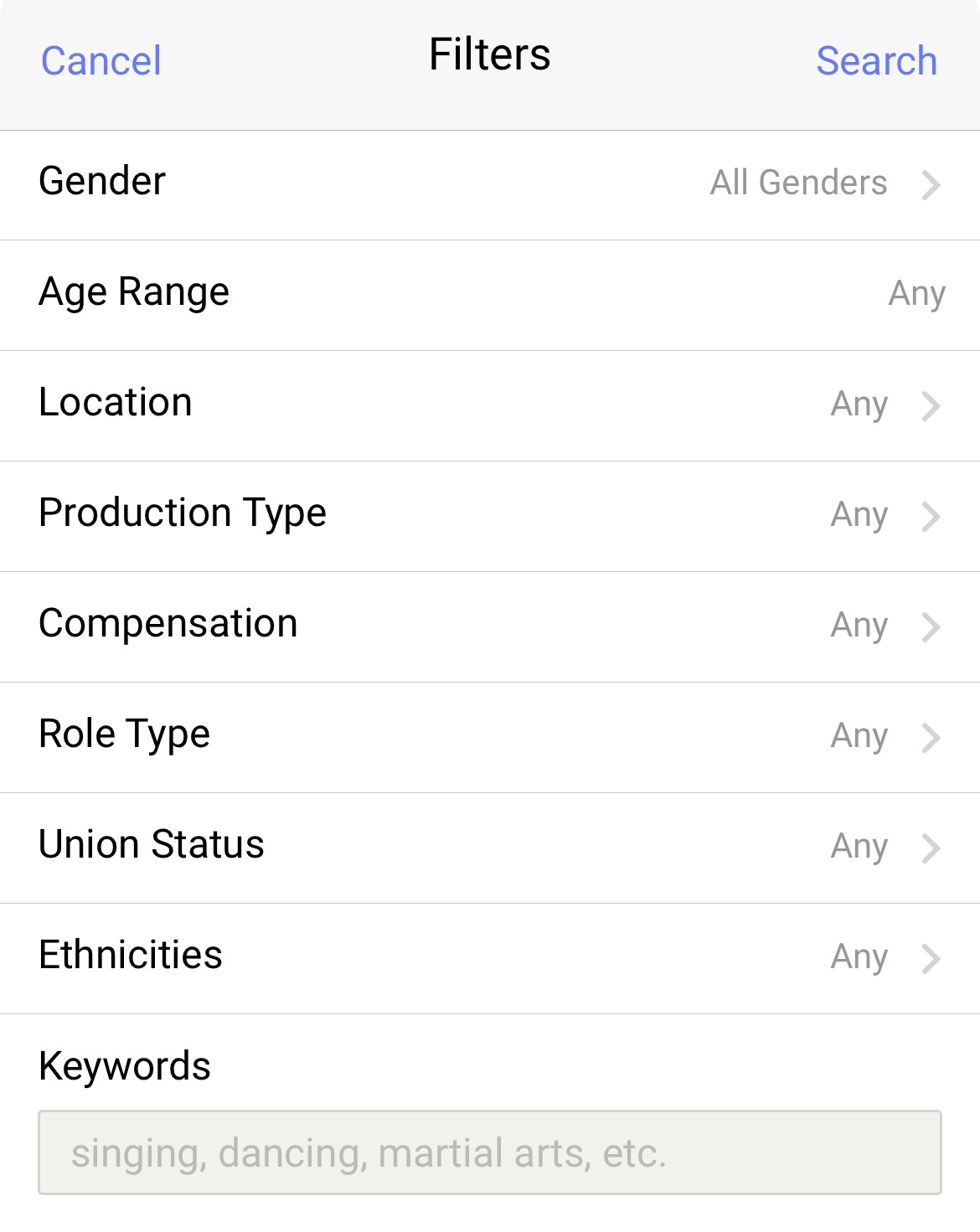 Once you've chosen the specifics for the filter, tap on the 'Done' button at the bottom of the screen.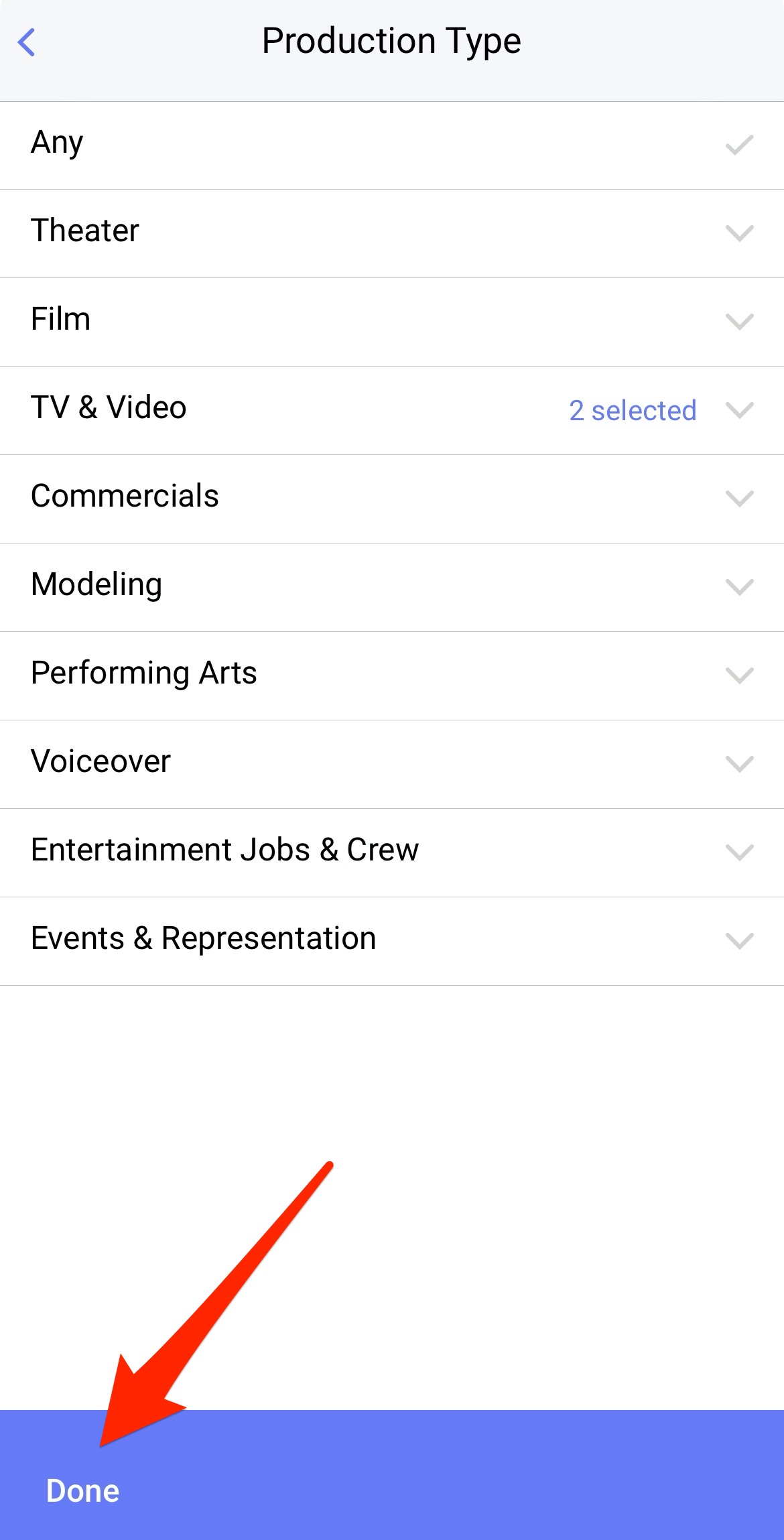 Apply as few or as many filters as you desire. Once you have made all the selections that you are interested in making, you can click on Save Search at the bottom right hand part of the screen.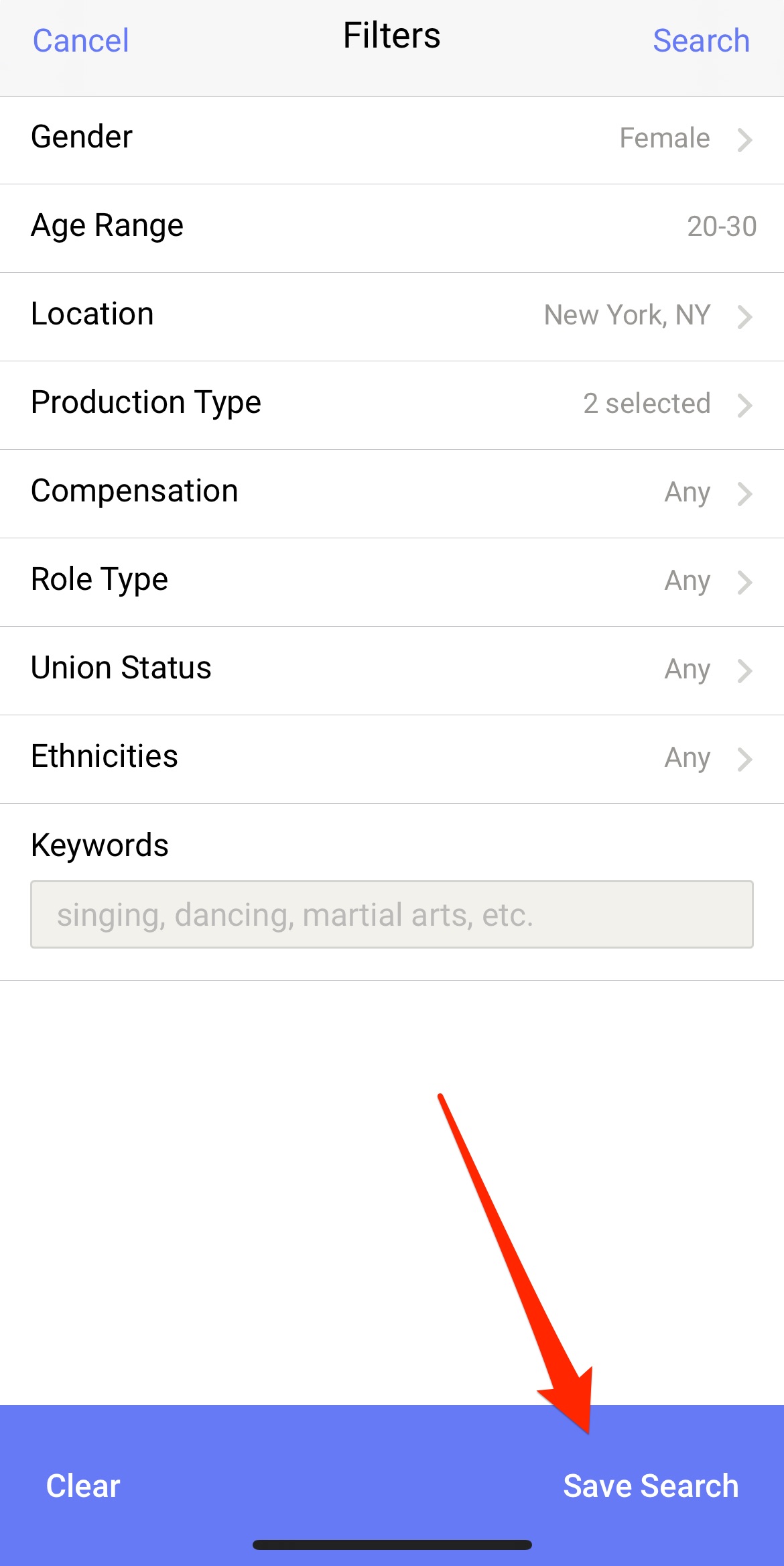 Name the search something memorable and set the notification settings before tapping the 'Save Search' button.
Notifications Settings
You'll want to set the proper notifications settings so that you will be alerted when a casting notice is posted on the platform that fits your selected criteria. You can receive both email notifications and push notifications. Email notifications will send a message to the personal email address that you signed up with, whereas push notifications will send a pop up alert directly to your phone.
You can opt to receive notifications either immediately (as new casting listings come in), in digest form once a day, or in digest form once a week.
If you do not wish to receive any notifications you can move the slider left and it will not send any alerts.
Once you have made your selections, press Save in the upper right hand corner of the screen.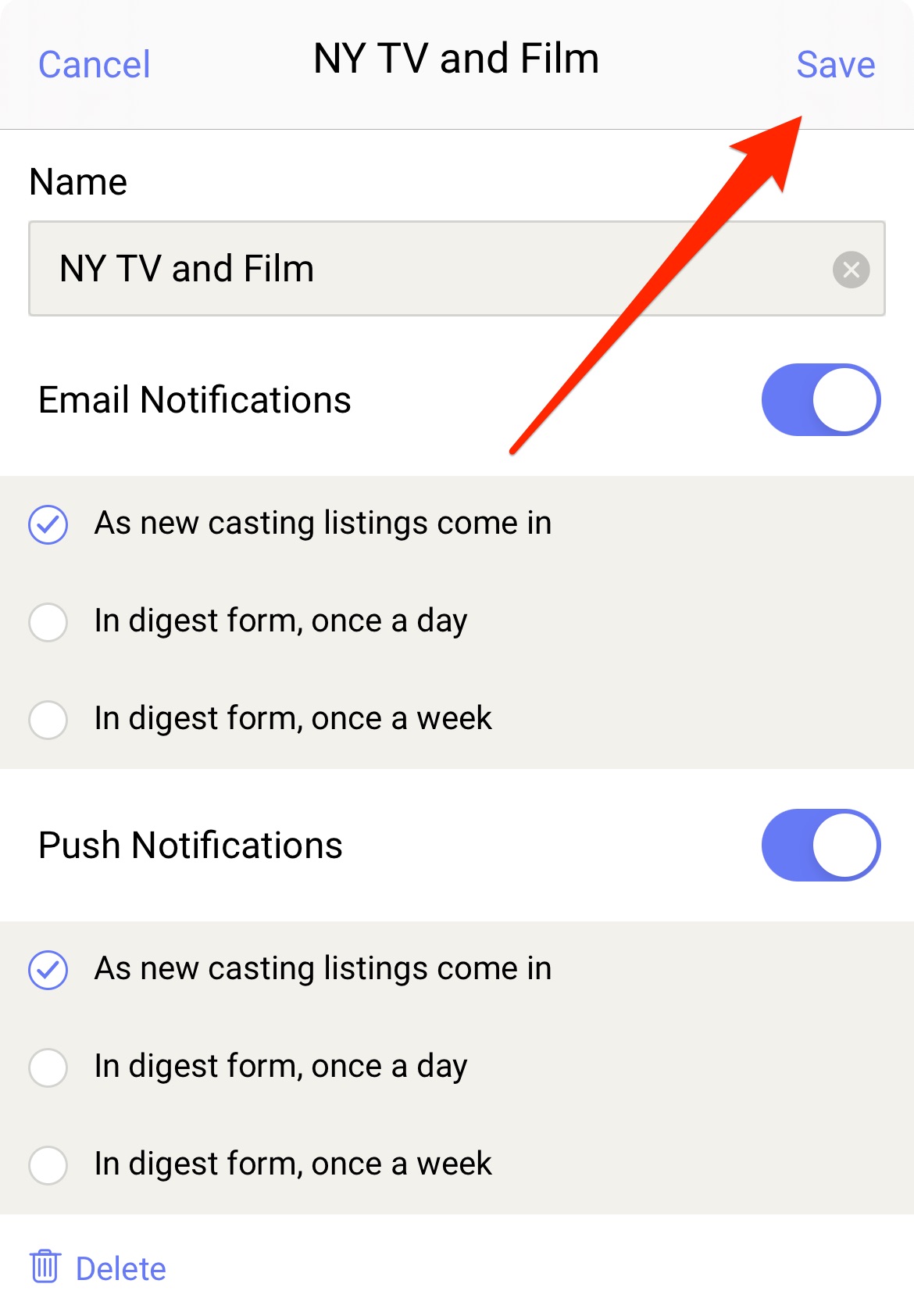 Once saved, the search will be applied and you will see the filtered results.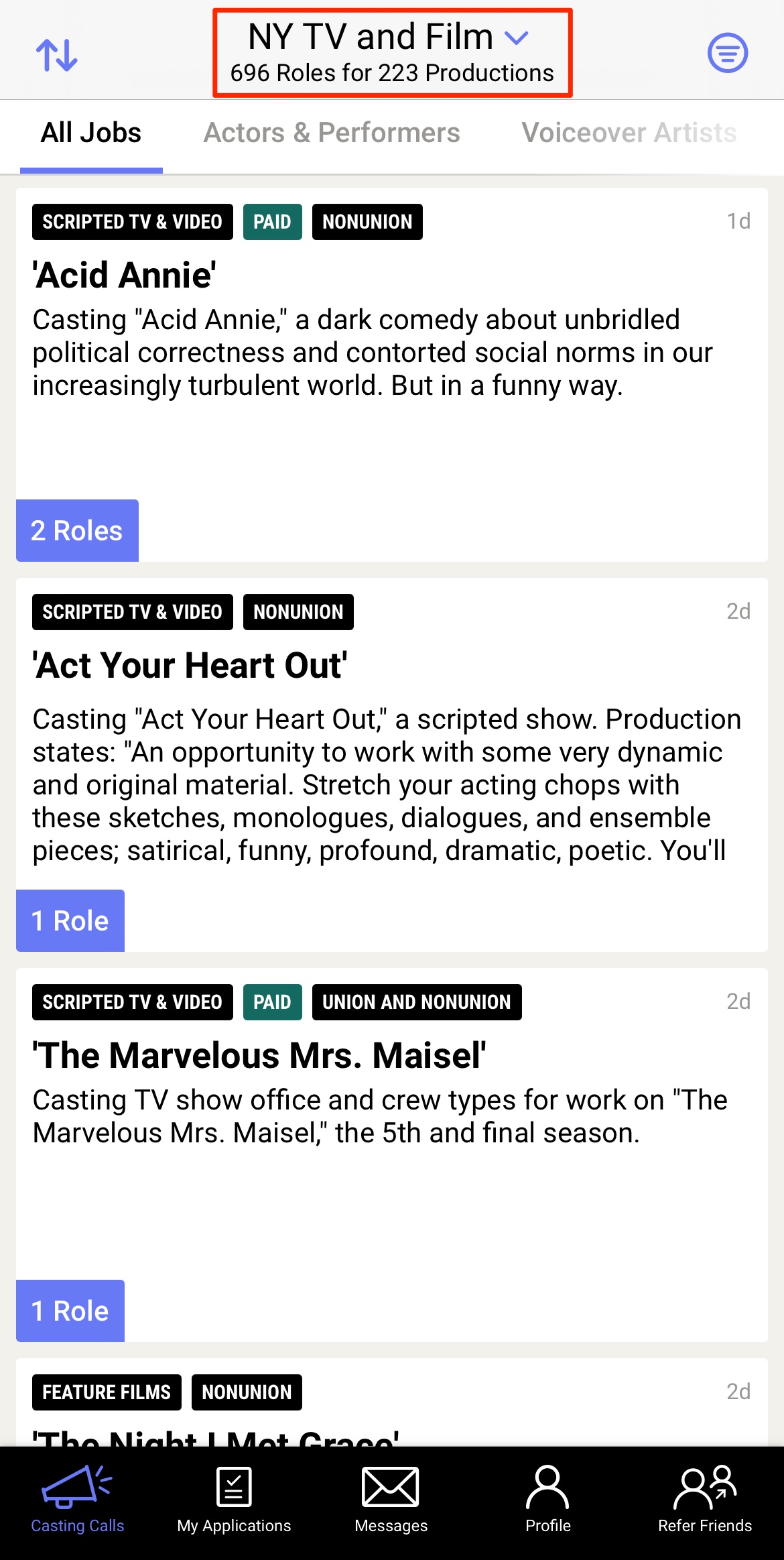 Selecting Your Saved Searches
You can select and switch your Saved Searches on the app by tapping on the search title at the top center of the screen. This will bring up the drop down with your various searches.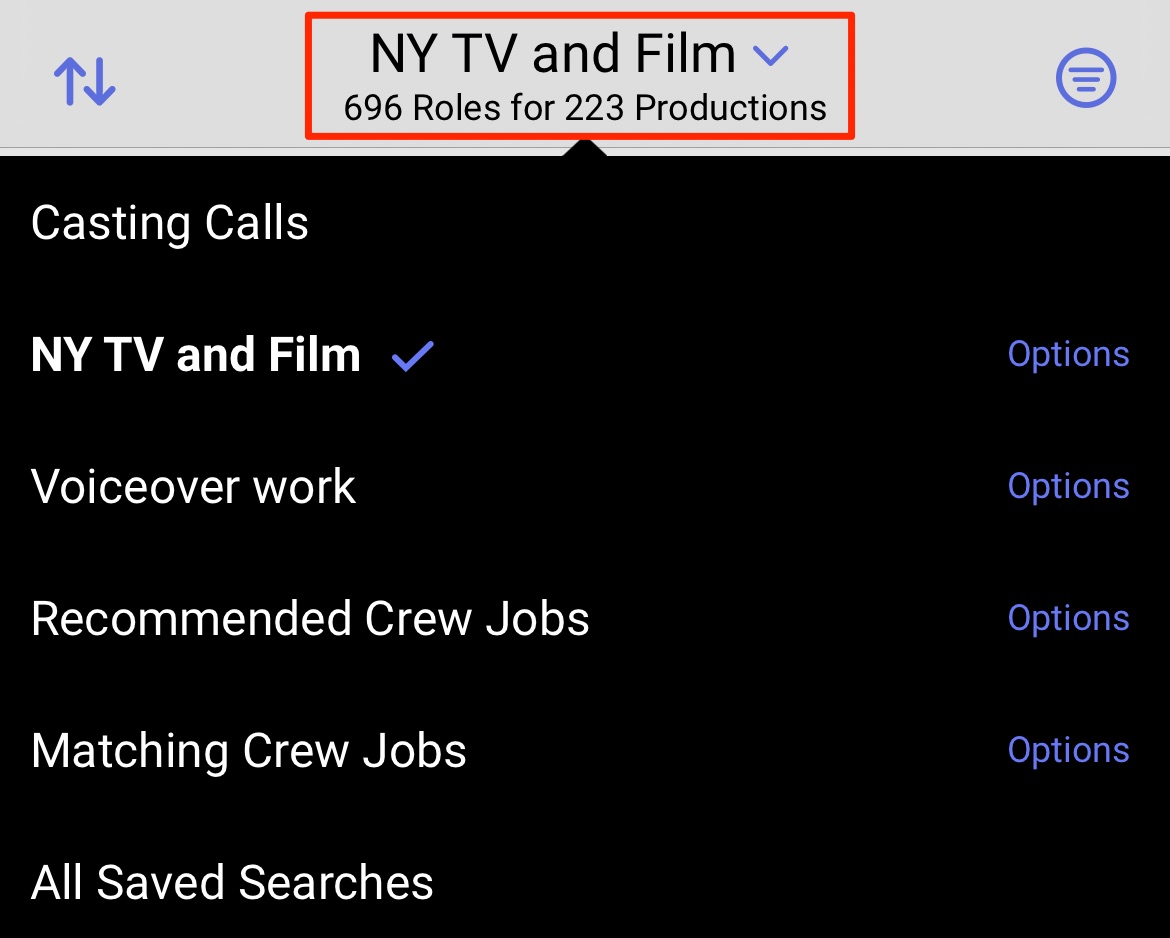 Simply tap on the title of whichever search you are interested in seeing and it will immediately apply those filters to the list of casting calls.
Tap the 'Options' button by the saved search to change the name of the search, and or update the notification type and frequency.