Casting directors can invite talent to apply to specific roles they have posted if they find someone they think is particularly suited to it in the Talent Database. If you receive one of these invites - congratulations!

Below you will find details on how to manage your invites.


Invites Tab
In order to view all invitations, navigate to My Applications. The first tab on the left is 'Invites', where you can view all invited applications, along with the date you were invited to apply.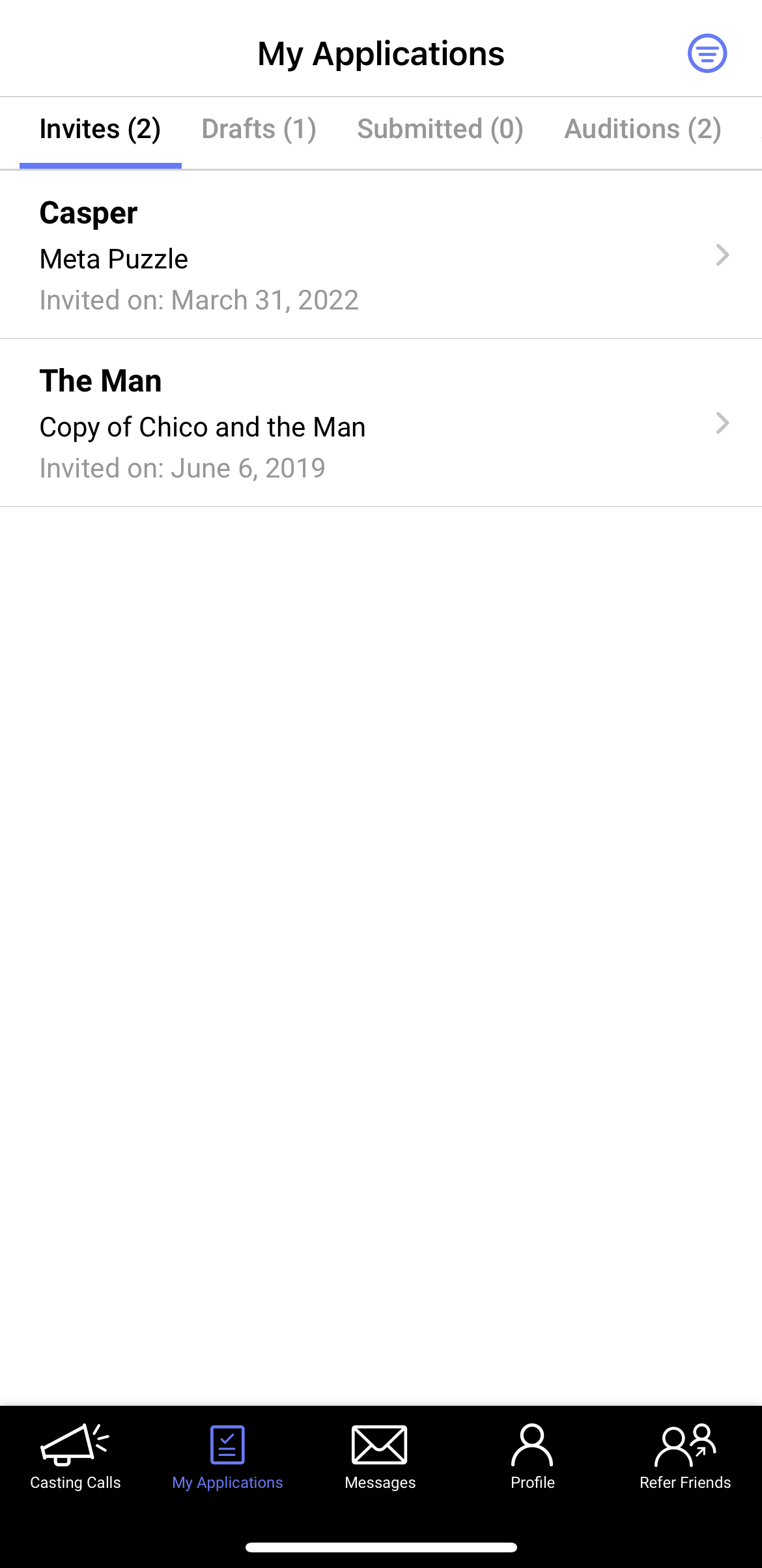 Invite Notifications
Once you've been invited to apply to a project that has been approved by our casting team, you'll receive a push notification on your phone that will look like this:



Simply tap on the notification to view the invitation. You will automatically arrive to the role description of the casting call, where you have the option to Apply or Decline.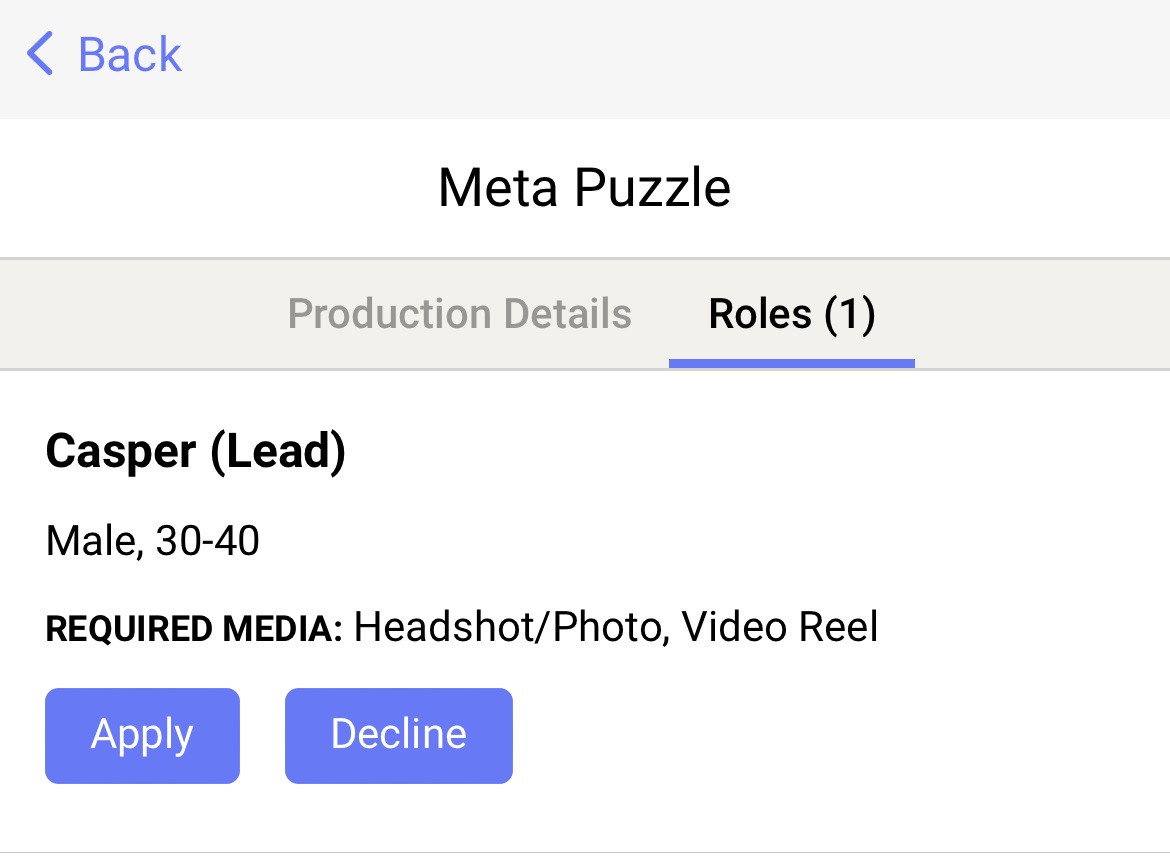 *In order to receive Push notifications on your phone, you must agree to allow notifications from this app. Please see our article on Notifications for more information.


Declining an Invitation
You are of course not obligated to accept every invitation you receive on the platform. If you are not interested in applying and want to decline the invitation, tap the 'Decline' button.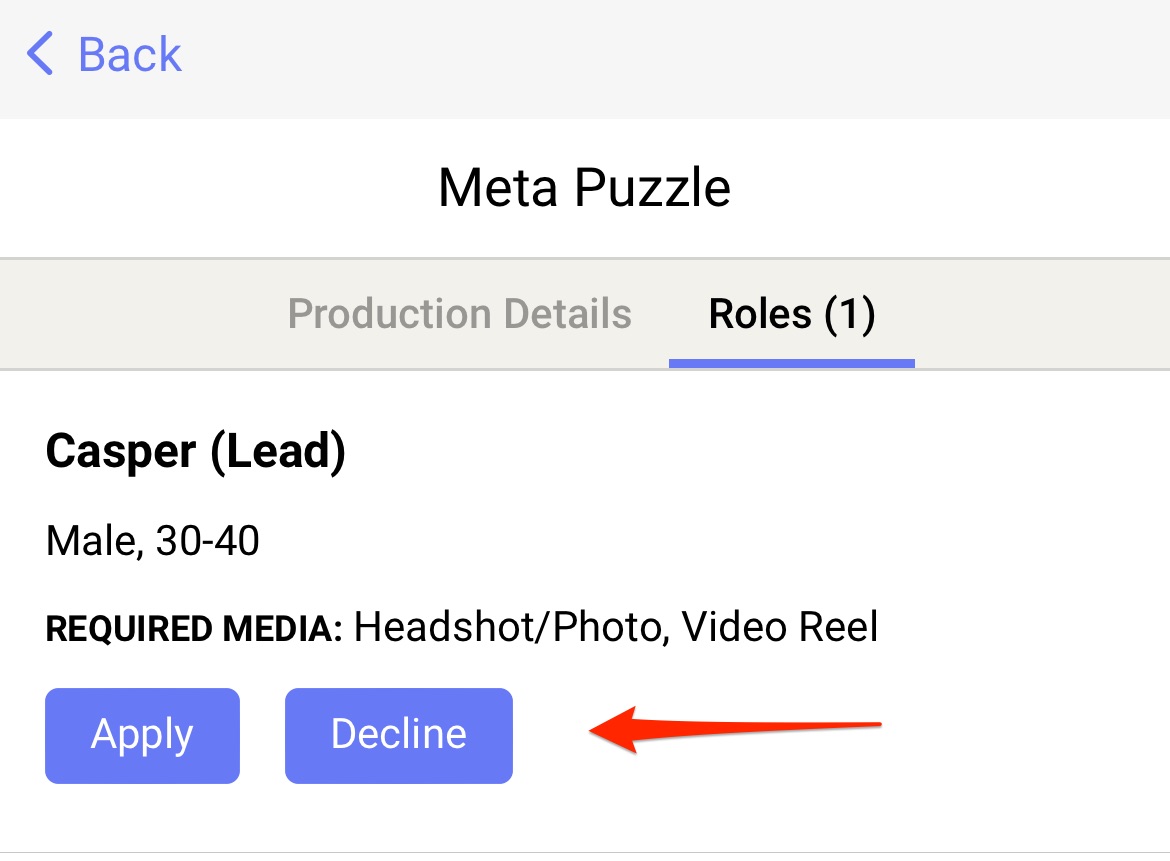 A pop up will prompt you to confirm whether you'd like to decline the invitation.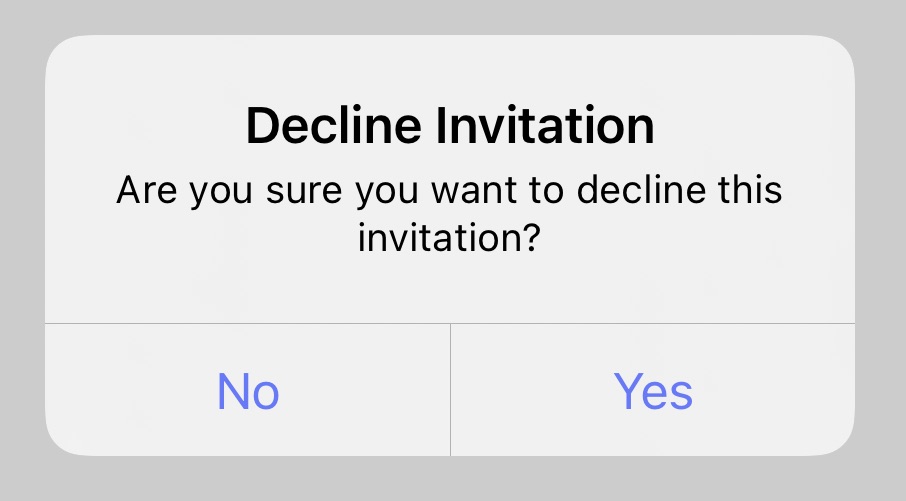 Tap 'Yes' to confirm, and you will automatically return to your Invited folder.