The 'Profile' tab is where you can find a gear icon which navigates to your Account Settings.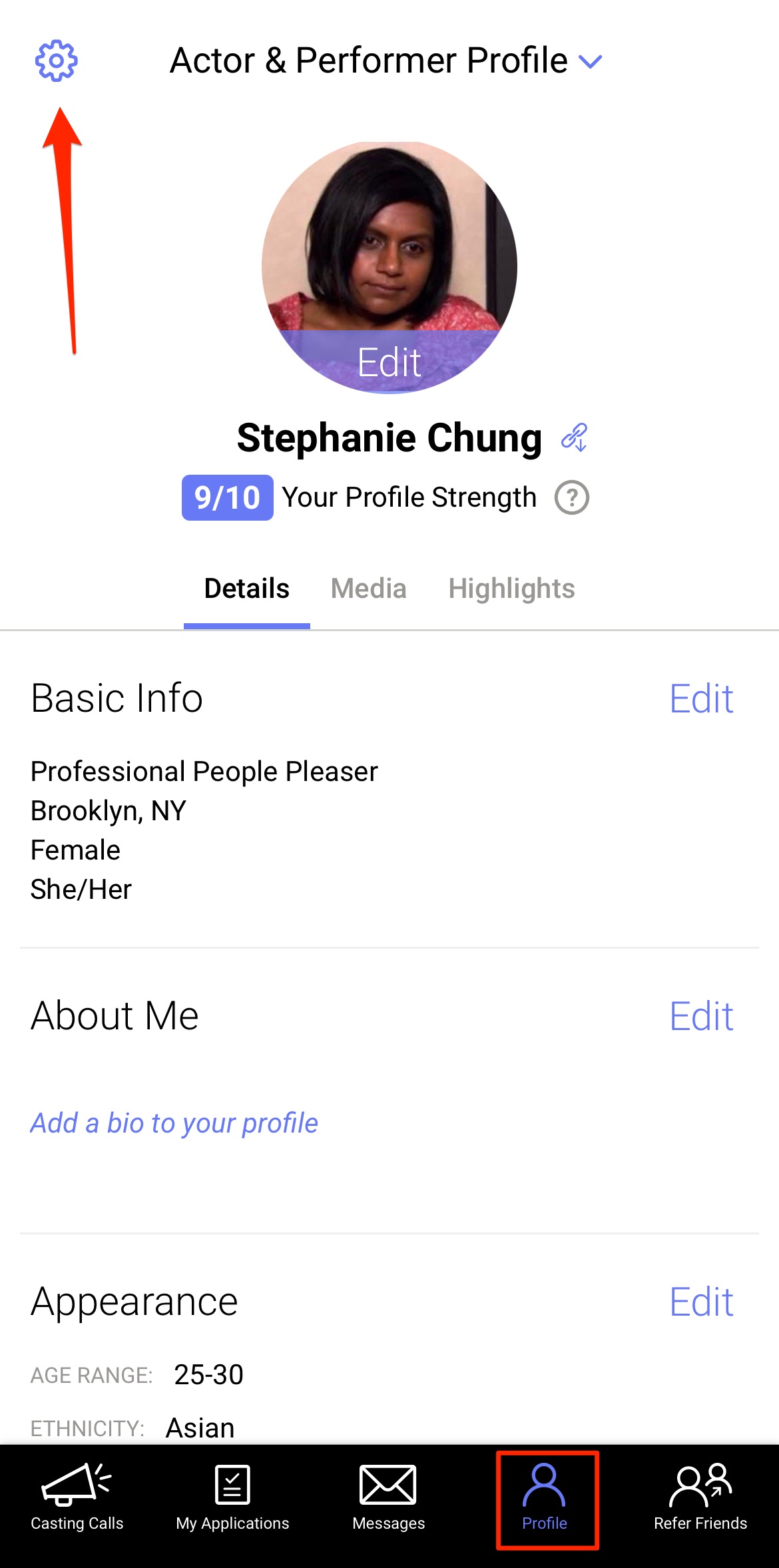 Here you can view your basic info, view and update your subscription plan, control your notifications, and more.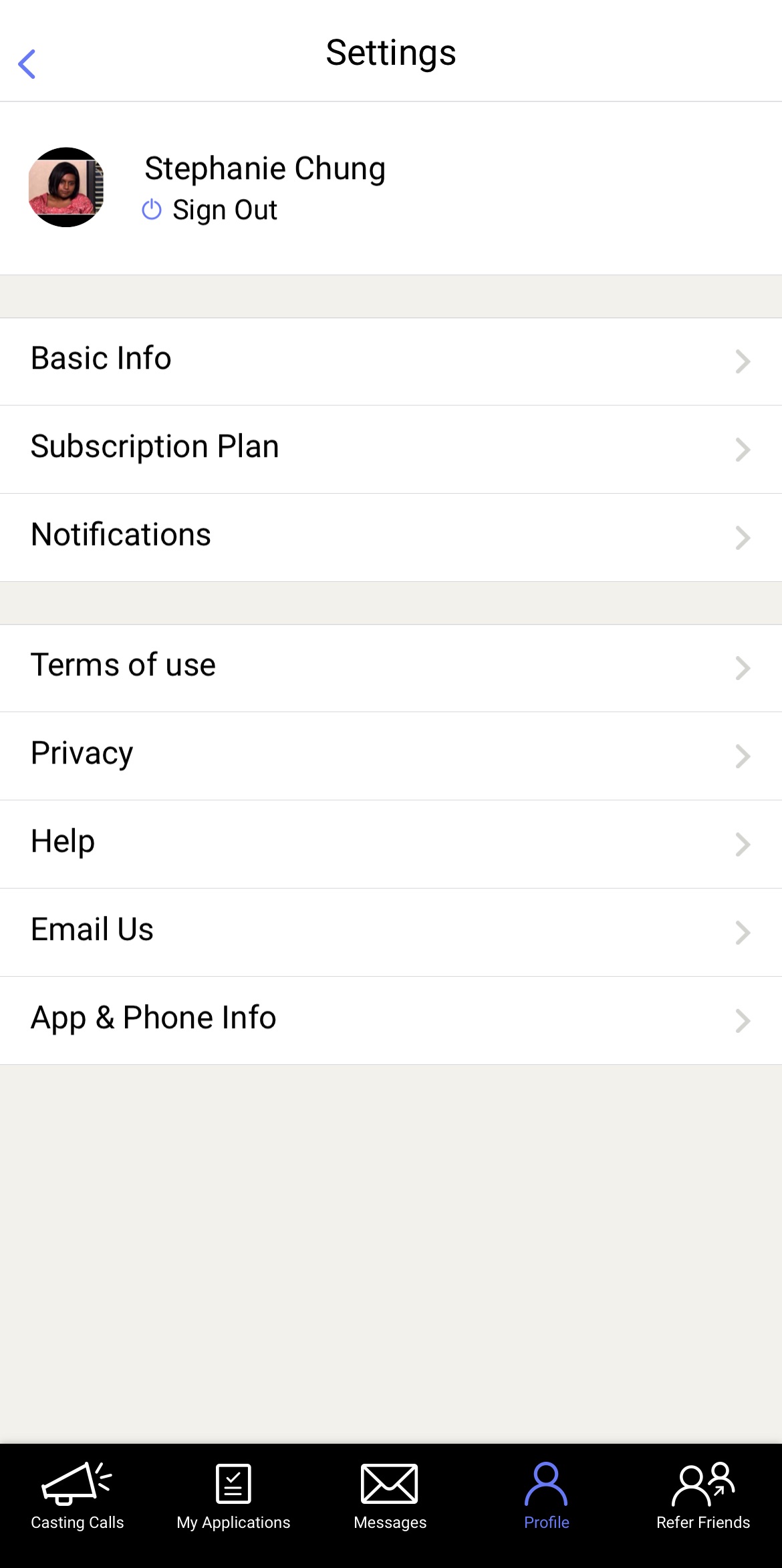 Basic Info
Tap the 'Basic Info' button to see the full name and email address linked to the account. You can also change your password from here. Keep in mind, however, that this will also change the password when you log in through the web browser on your computer.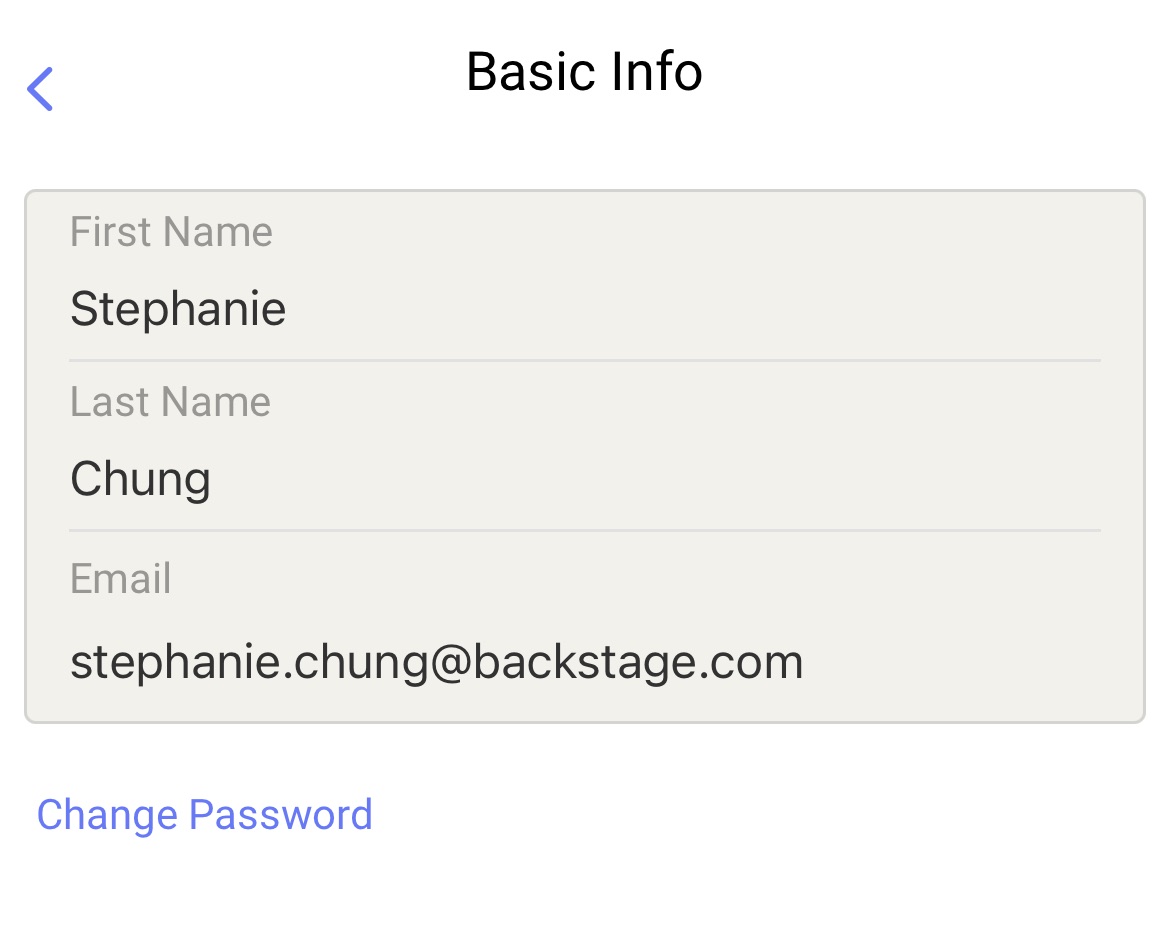 Subscription Plan
Tap on Subscription Plan to view your current subscription (type and cost), your next renewal or expiration date, and a brief overview of your last payment.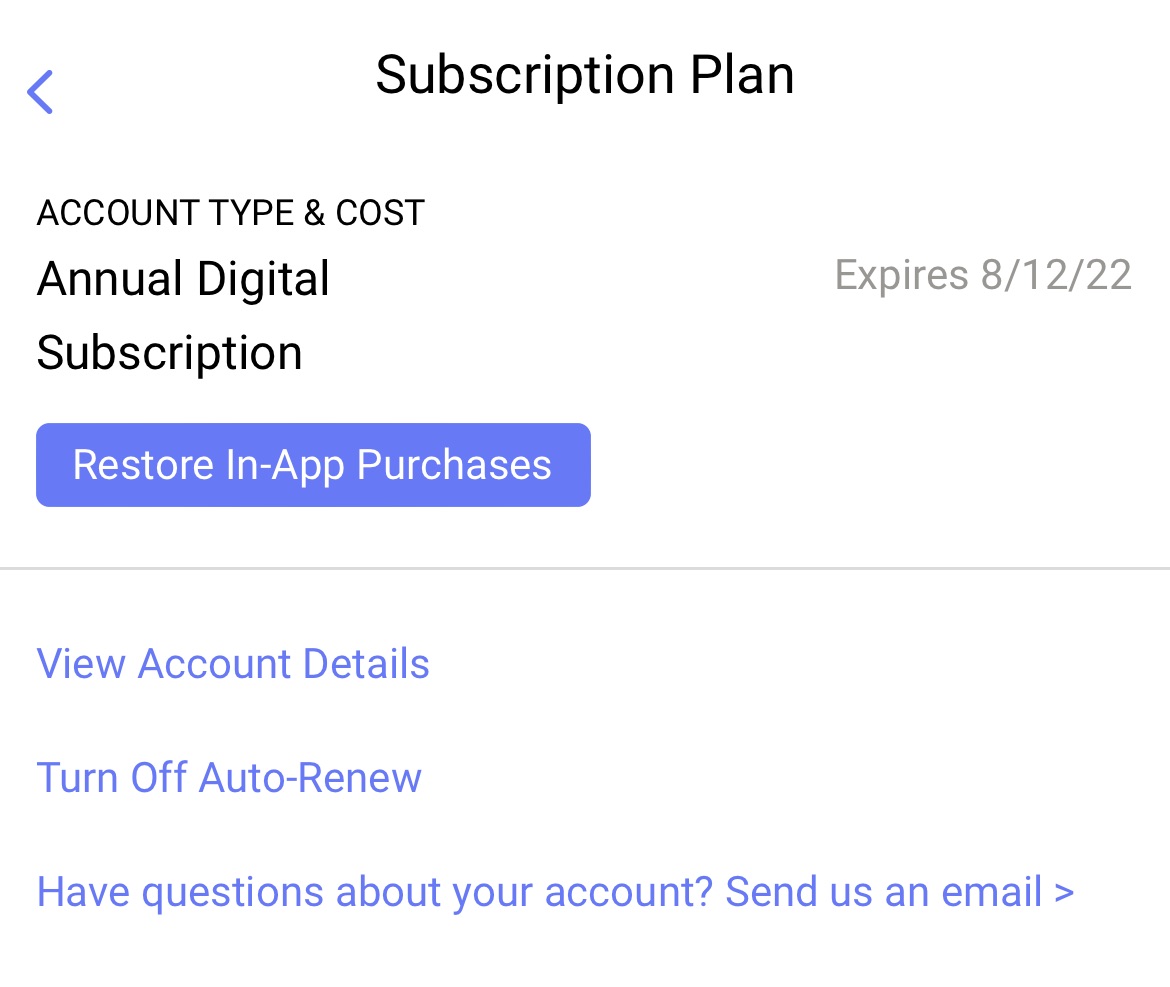 Users who have subscribed through our website will also have the option to view their account details by tapping on the link shown above. There is also an option to turn off the auto renewal on your subscription.
If you do not currently have an active subscription, you have the option to subscribe directly on the app.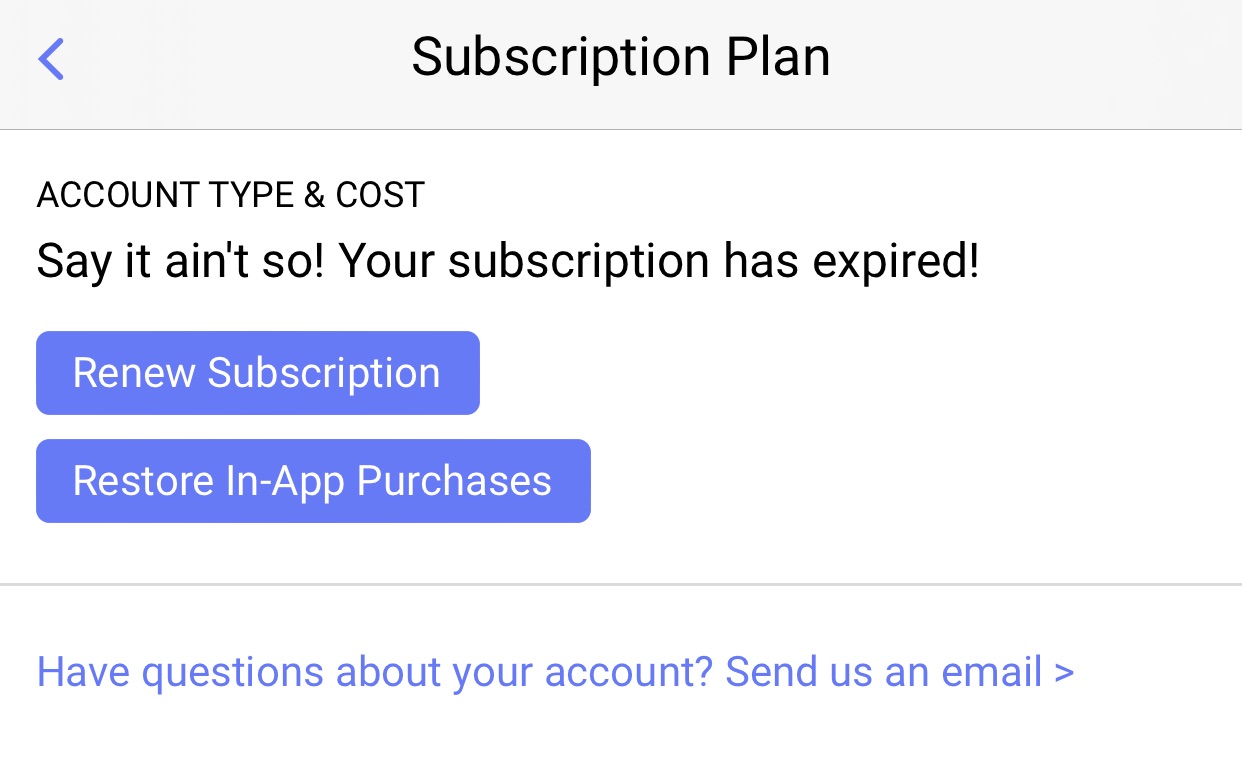 It's important to note that any subscription purchased through our app is purchased through iTunes, and as such you will need to cancel via iTunes as well. To learn more about how to cancel your subscription through iTunes please read more here.
If you have any questions about your subscription tap on 'Have questions about your account? Send us an email', to send us a message.
Notifications
You can control your Invitations and Saved Search notifications by tapping on the 'Notifications' tab. This will allow you to set email and push notifications not only for your individual saved searches, but also globally (for the app as a whole).
Read more about Notification Settings here.
Terms of Use
We include the full Terms of Service, which you can view in one tap.
Privacy
You can review the Privacy Policy, control your profile visibility on your profiles, as well as see other Account Options.
Click onto Account Options to see more options to manage your notifications, cancel your subscription, and delete your account.
Help
You can conveniently access our Help Desk articles by tapping on 'Help', where you can view and read articles with step-by-step instructions along with easy to follow screenshots (you're looking at one right now!)
Email Us
If you want to email Customer Support, tap on 'Email Us' and a contact form will pop up. Fill out the form and tap "Send It".
Learn more about contacting us here.
App & Phone Info
Your App & Phone Info can be found in this tab. Your specific app, iOS, and model version is important to note when you are reporting any bugs on the app.