Profile Wizard on iOS
Once you've signed up, you can start to build your profile. Tap on 'Add an Actor Profile' to start setting up your actor profile.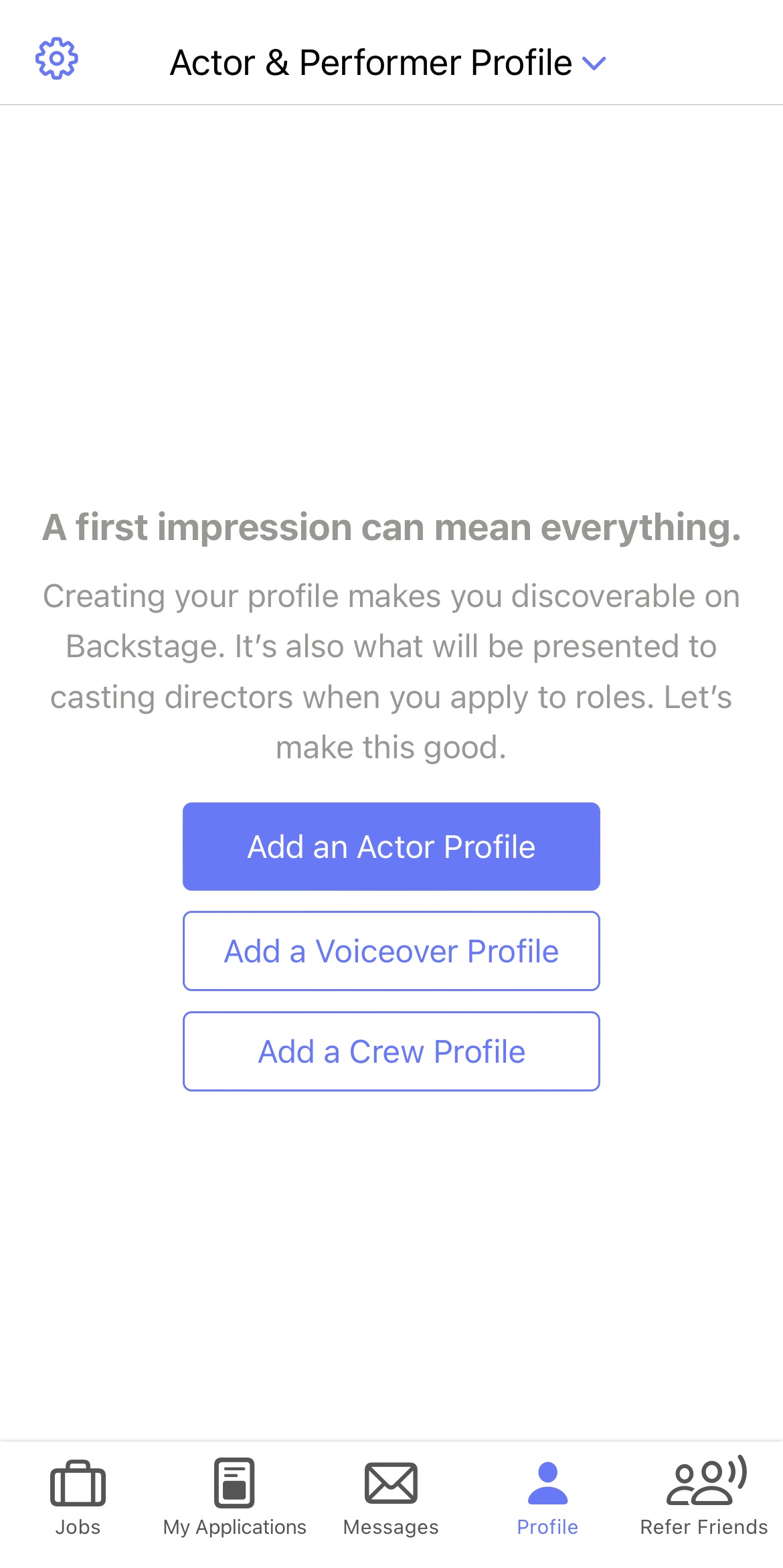 Tap 'Continue' to confirm you want to create an Actor Profile. If you accidentally selected the wrong profile type, tap on 'Maybe later' to return to the previous screen.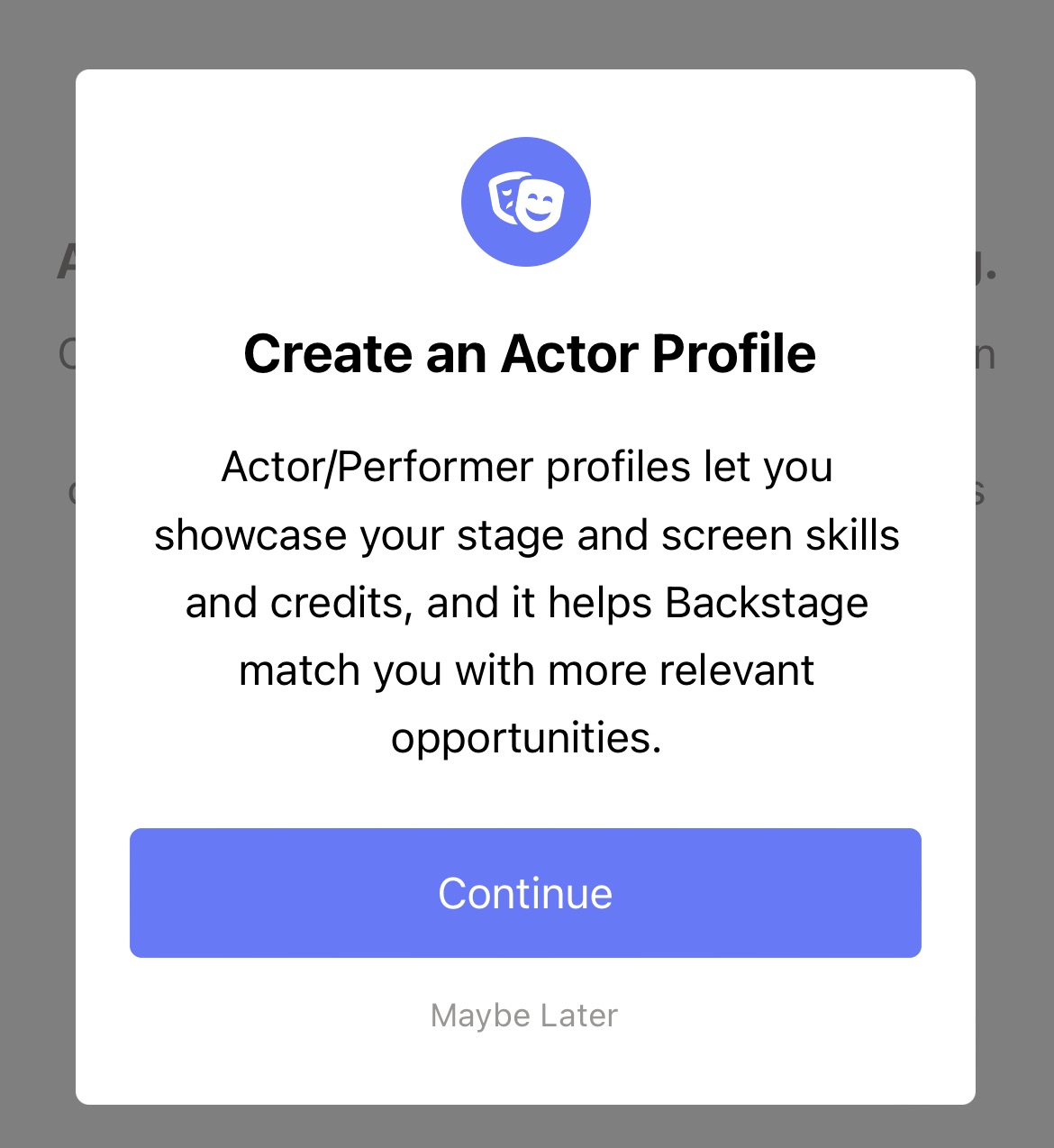 Age Verification and Parental Consent
The first step will take you to an age verification screen. Users of the platform need to be at least 16 years old. Tap on the appropriate button and proceed to the next section of your profile.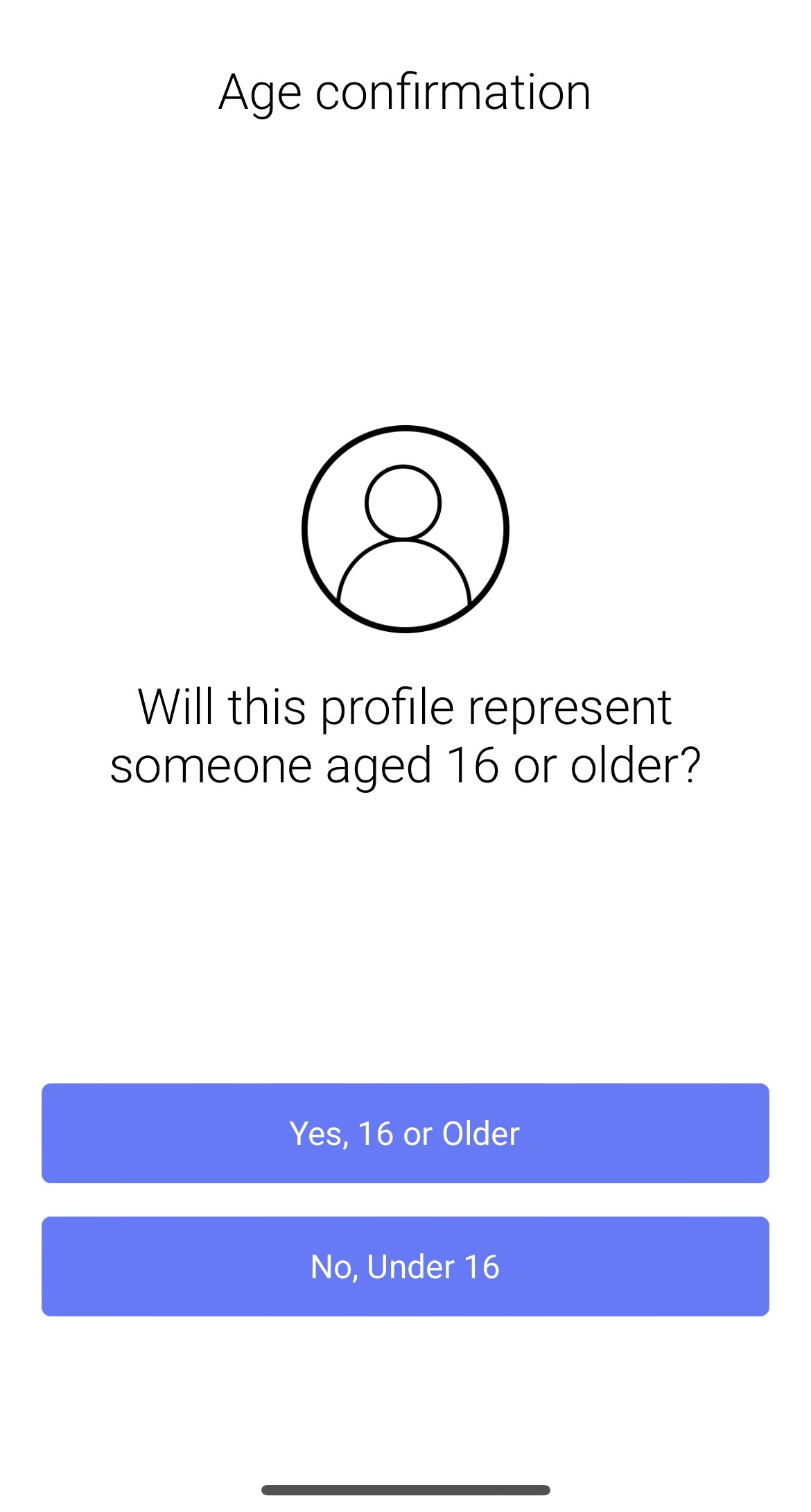 Users under 16 will be taken to a Parental Consent Form to be completed by a parent or legal
guardian.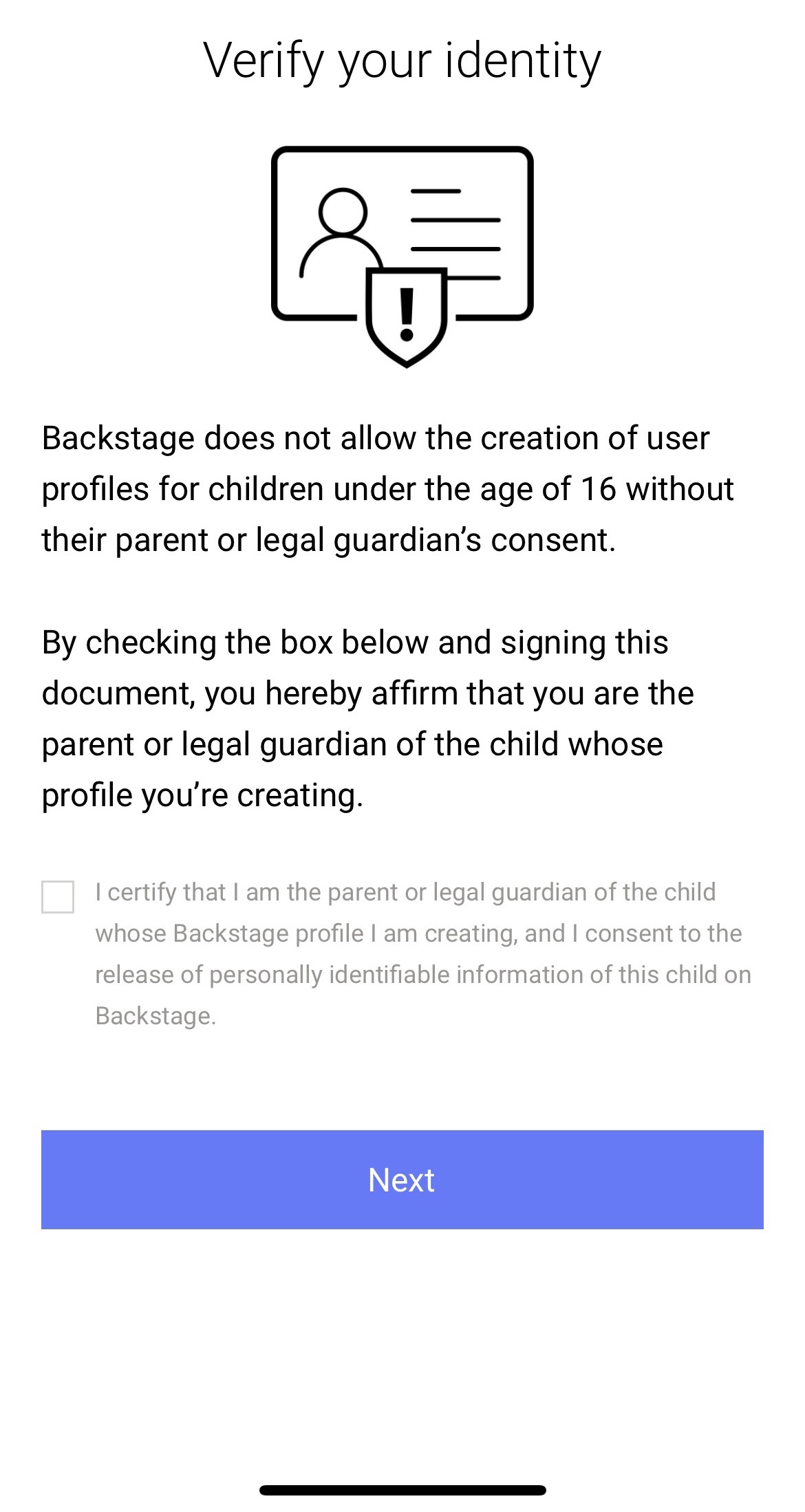 Users 16 or over will be asked to enter their date of birth.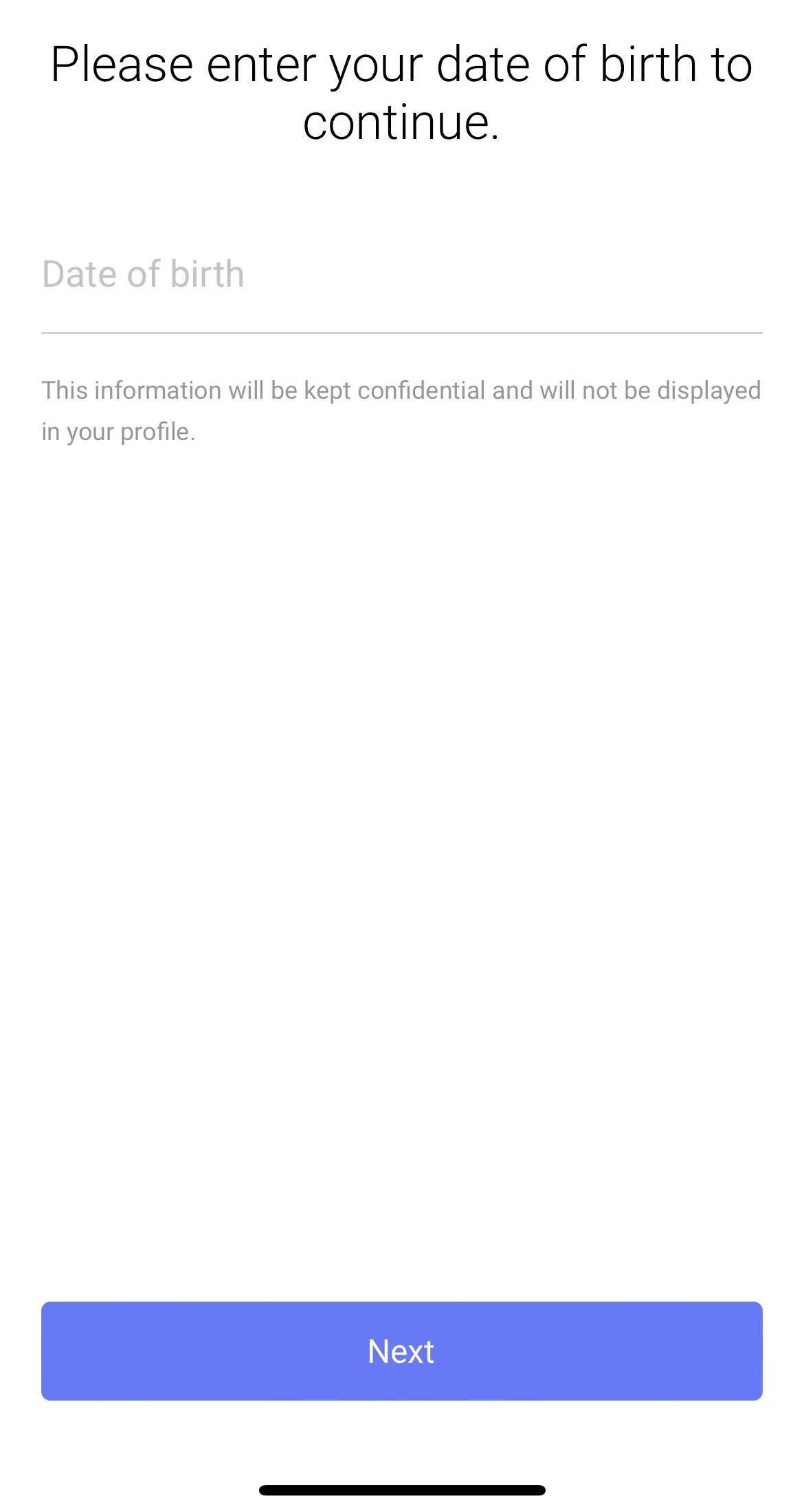 Once completed, tap on the 'Submit' button and you'll be taken to the next step of the user profile which will allow you to start adding your basic details.
Basic Details
The first details you'll be asked to add to your profile are your age range and gender. Tap on each line to fill out the information and when ready, tap on the 'Next' button.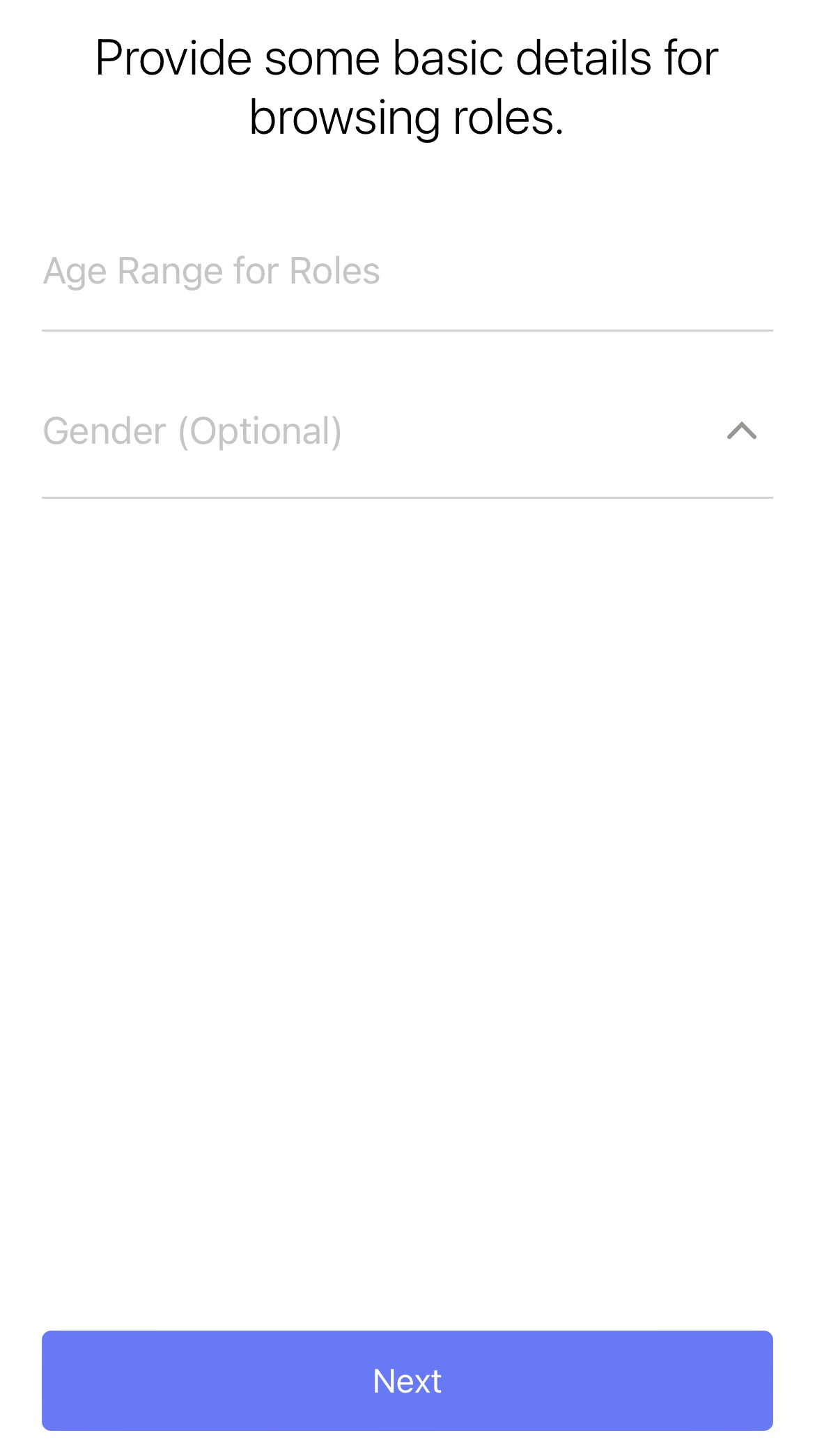 On the next screen, you'll be asked to fill out your stage name, your professional working title (i.e. Actor, Magician, Dancer), your location, set your profile's visibility to public or private, and choose your profile URL.
Your profile URL is how people will find you on the platform. You can use letters, numbers, dashes, and underscores.
Once completed, tap the 'Next' button to move on to the next step.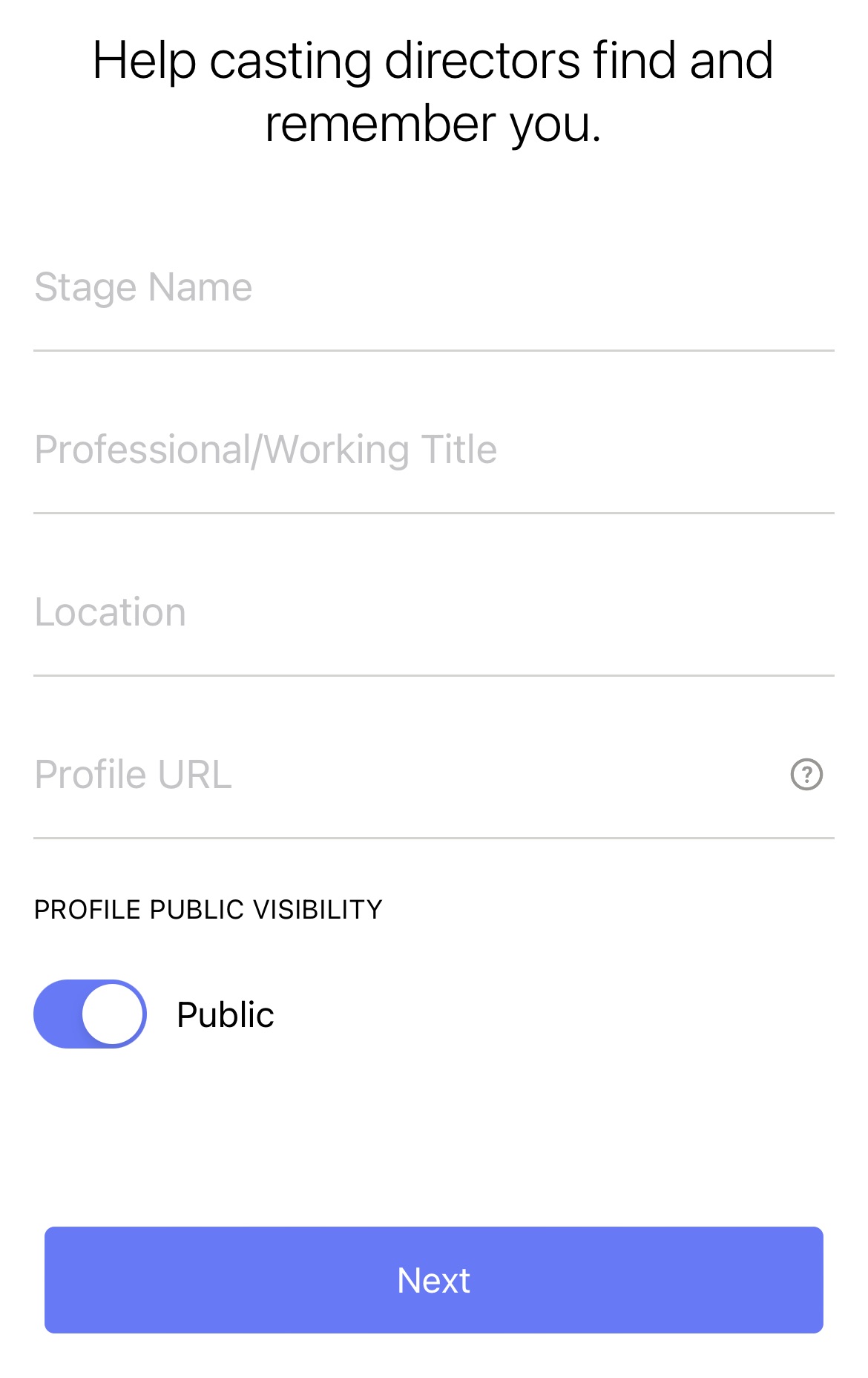 Now, you'll be asked to add a headshot. Tapping on the large plus sign will pull up a menu allowing you to browse the photos on your phone, and select a headshot to add to your profile. Tap the 'Next' button to move on to the final screen of the profile wizard.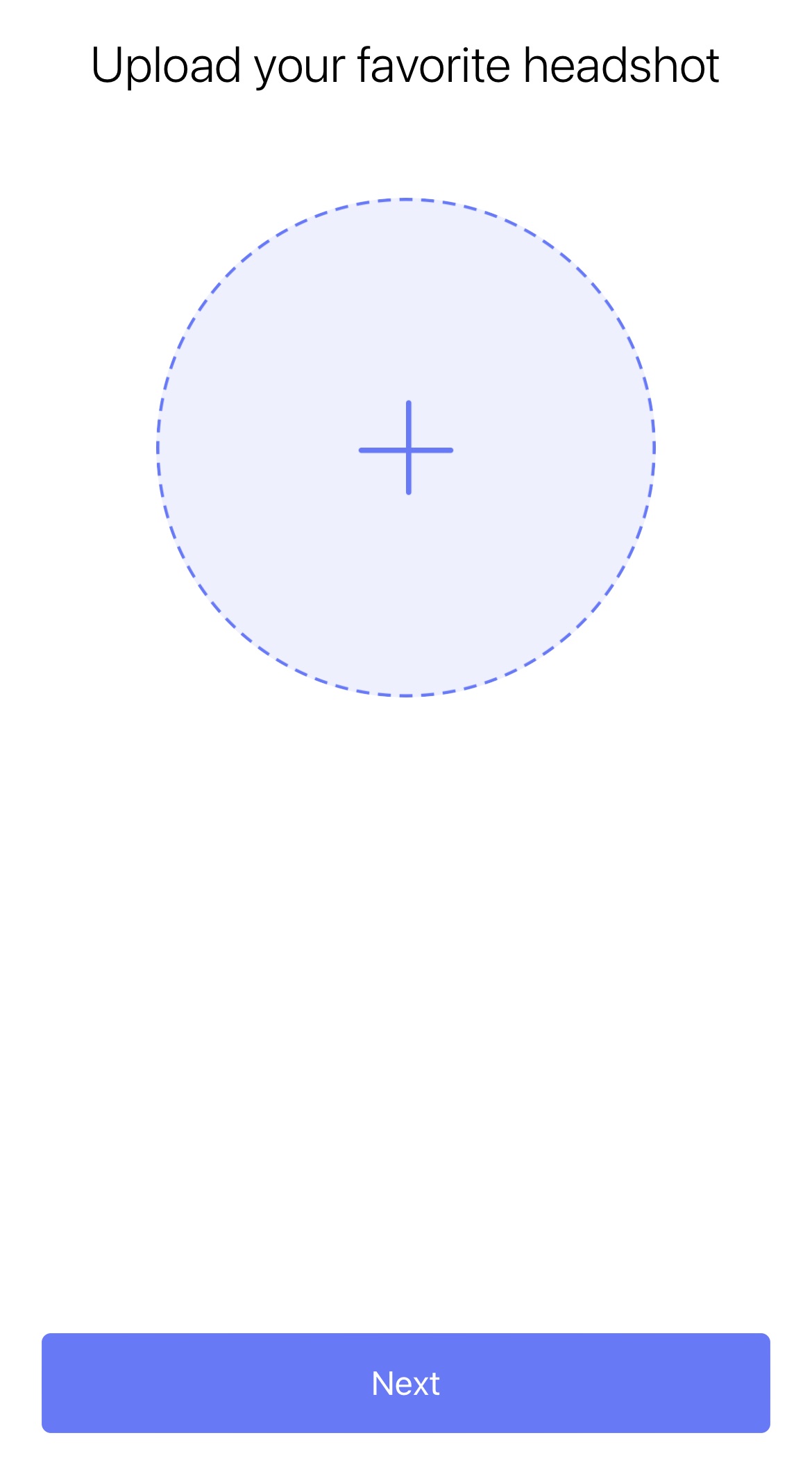 Once you've added your basic details and headshot, you'll receive a confirmation that your profile is set up. Congratulations!
You may now either continue adding and editing your profile or begin searching for roles.