Employers looking for voiceover talent are able to create voiceover specific roles and use a streamlined voiceover workflow to evaluate applicants.
Creating A Voiceover Role
When the job poster goes to post a casting notice, they will be initially asked to select what type of talent is being sought. In the case of looking for strictly voiceover performers, the option of Voiceover would be selected.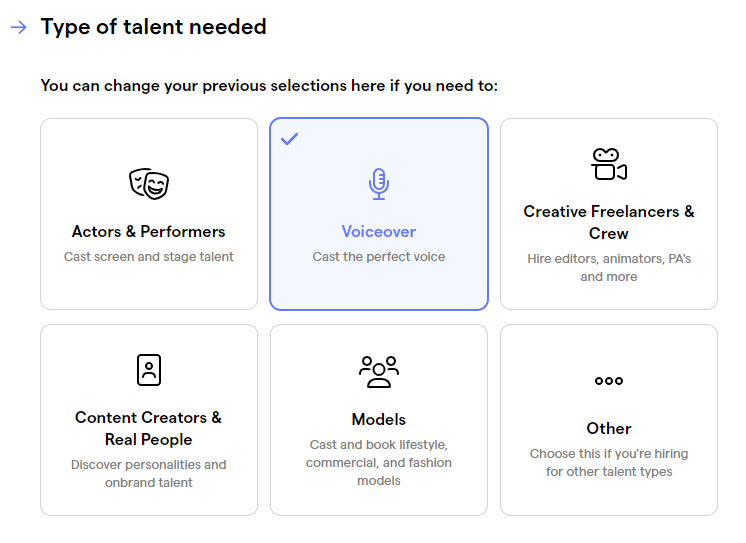 You will then be prompted to provide Project Details. Please see below for a sample.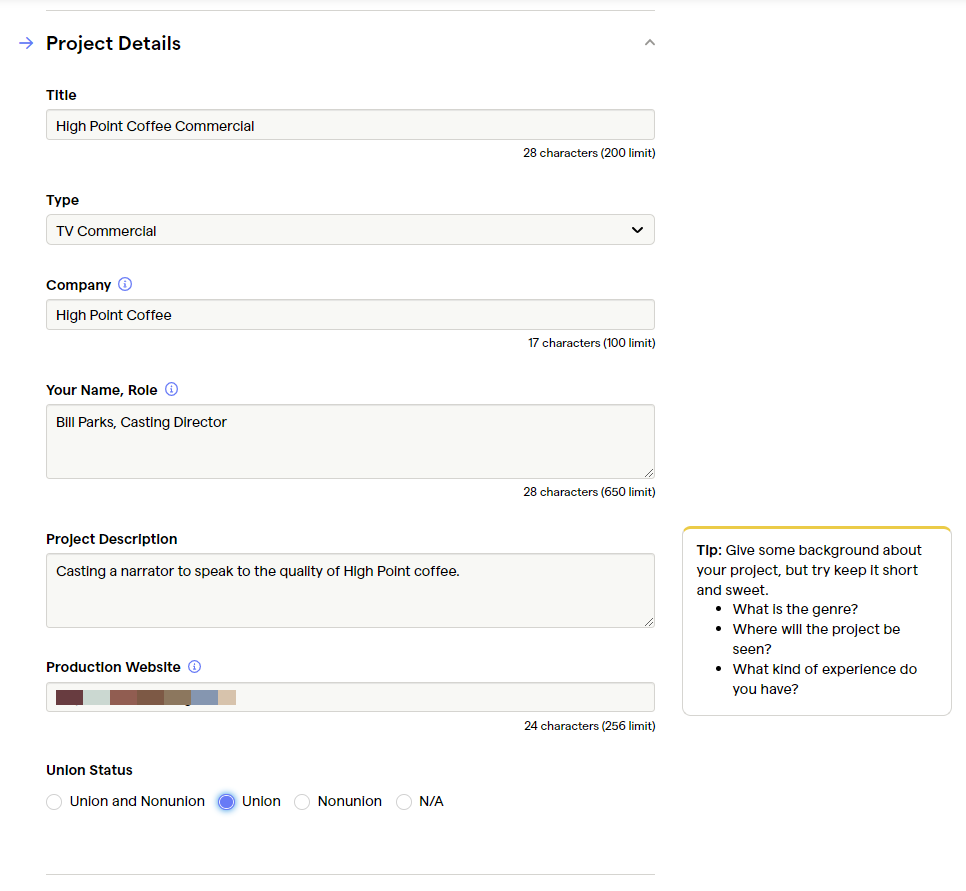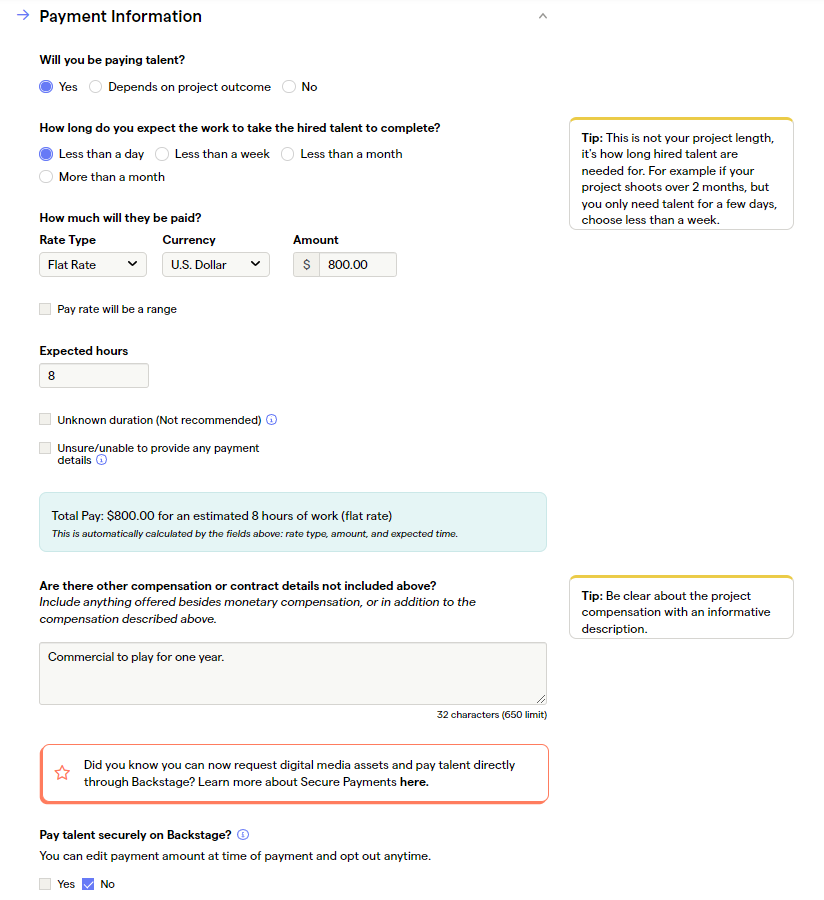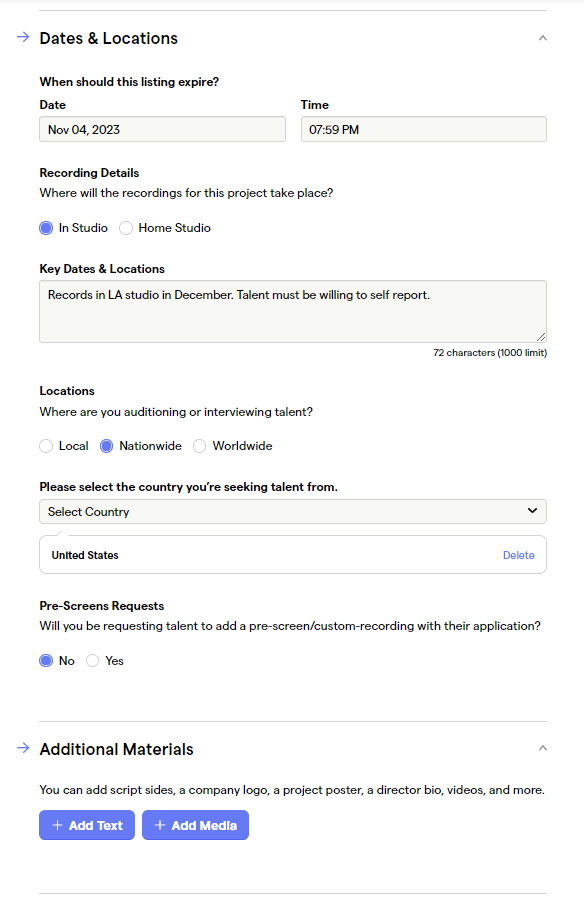 When the time comes to add roles to the notice, you would click on Add Roles and be taken to the following page: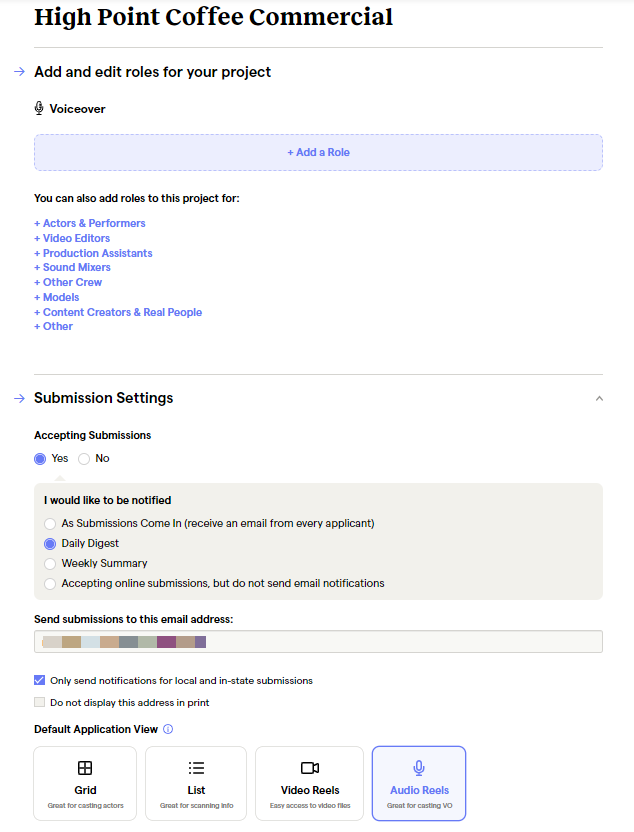 Towards the bottom of the page you will see the following available Privacy Settings referencing what can been seen on the notice in regards to the job poster's name and company details. You may pick one of the three options: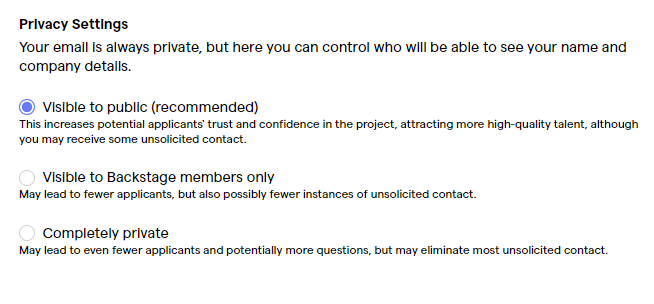 When you are then ready to begin creating a role, click the + Add a Role button and you will now be able to flesh it out: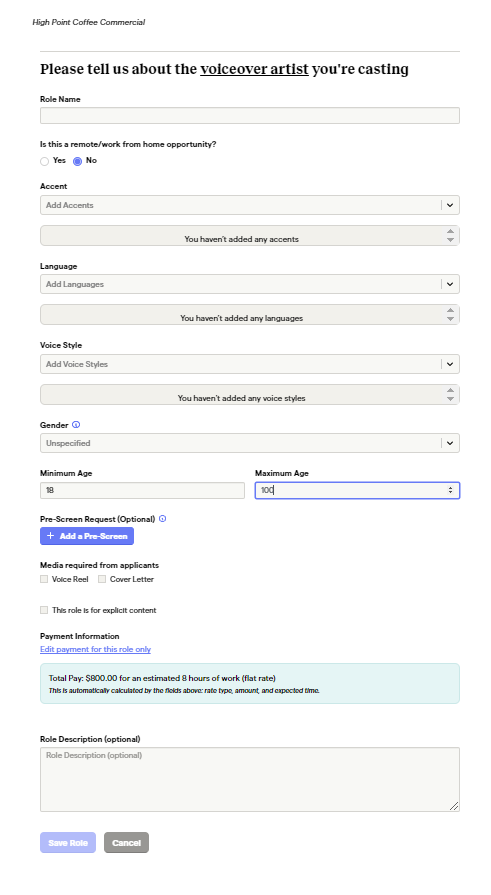 Role Name: Character's name

Note if it is a remote/work from home opportunity or not

Accent: This states which accents the actor need to perform with (If left empty, it indicates that any accent is accepted)

Language: This is to select which languages are required (If left empty, it indicates that any language is accepted)

Voice Style: The tones and characteristics of voice you are looking for

Gender: Select gender of character (if applicable)

Age Range: The age range you would like the voice performed in

Pre-Screen Request: For more about pre-screens click here
Media required from applicants: It is possible to make a Voice Reel and/or a Cover Letter required from applicants
Payment Information: Payment info can be set by specific role here
Role Description: Information about what the role is
Below is what a created voiceover role might look like: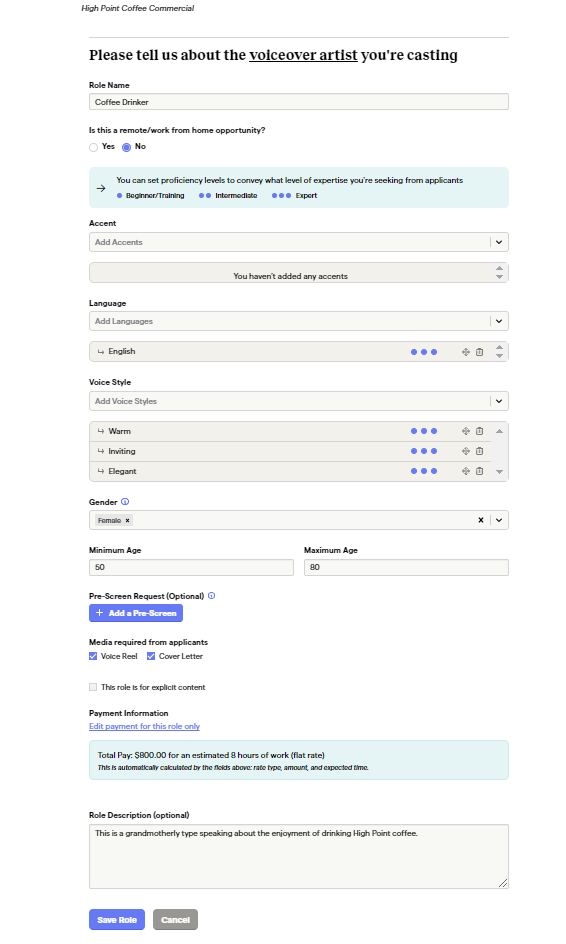 Evaluating Voiceover Applicants
Employers are able to evaluate voiceover applicants using the same tools they use for all other talent on the platform. The only difference to be found is that when viewing the details of an application, the submitted application is focused on voiceover attributes.
Voice reels are quickly accessible to make it possible to listen to the applicant's voice

Voice characteristics, languages and accents, make it possible to understand the range of the performer's abilities
Here is a sample of someone applying for the role of a satisfied customer in a car rental radio ad: