After applying to a project, if a production thinks you're a good fit for a role, they may choose to request an audition. An audition option we offer is a live Virtual Audition. This makes it so that you would be able to audition for the project via live video conference. This can be convenient when looking to bypass travel to a physical audition venue.
Participating in a Virtual Audition
When a project sends you a virtual audition request, you'll receive an email notification (as well as a message on the site). It will also appear in your "My Applications: Auditions" folder.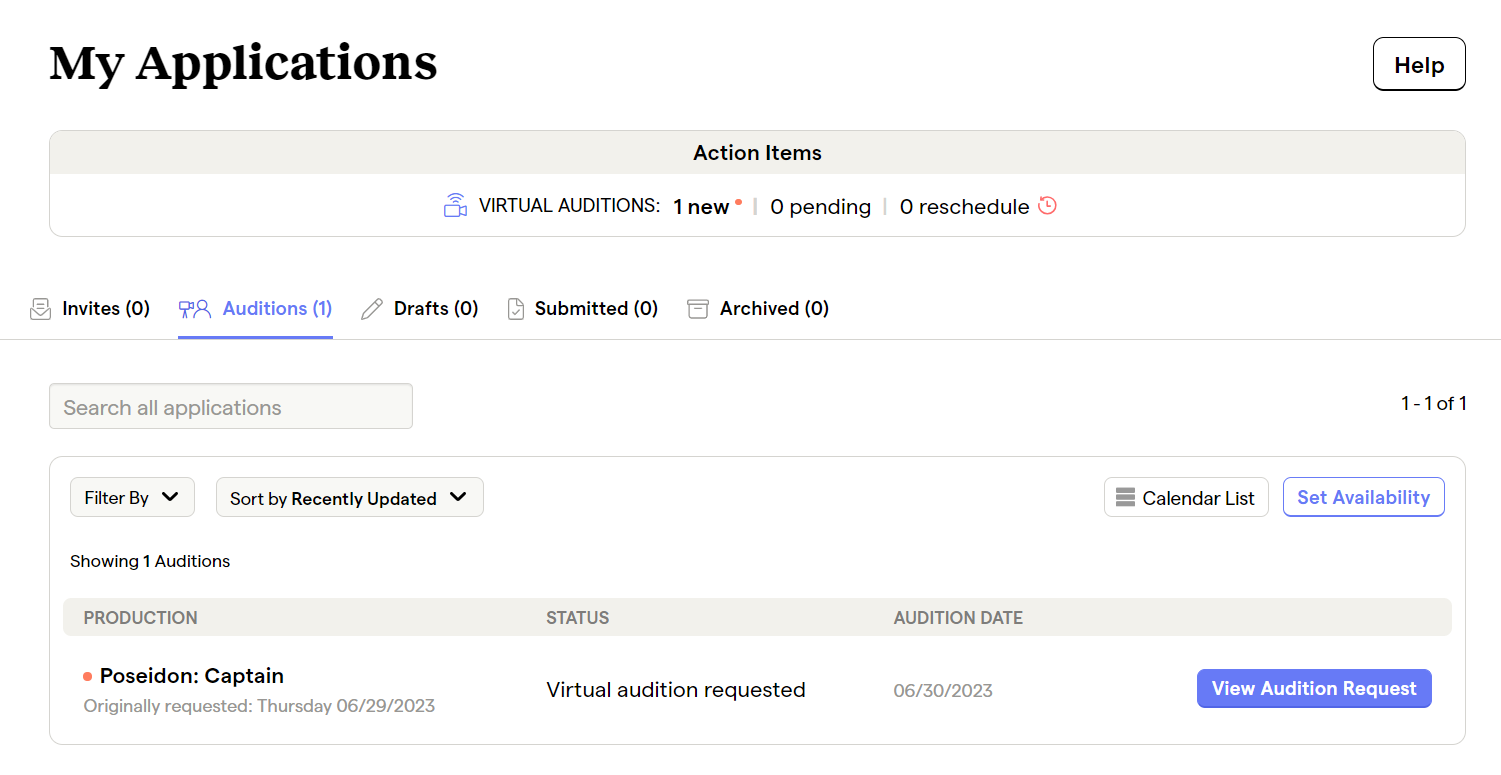 Click on the "View Audition Request" option to navigate back to your application where you will be able to confirm or decline the request, or request a rescheduling,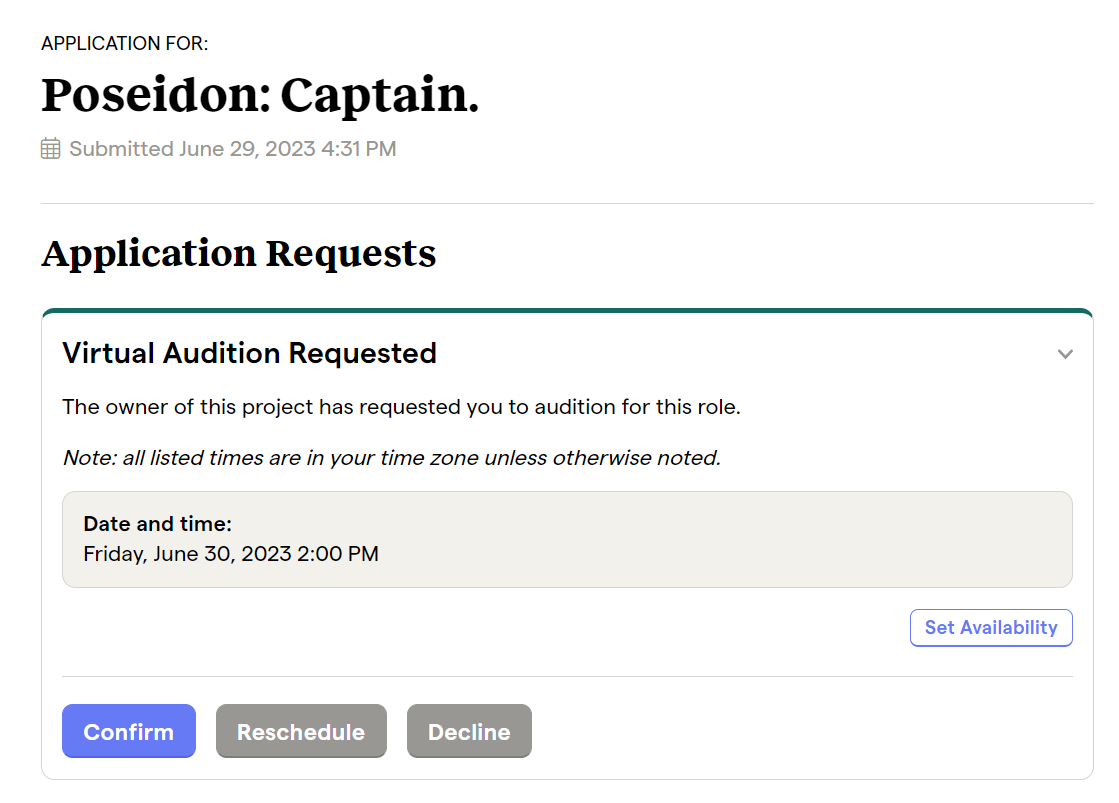 If you confirm the audition, you will see the following: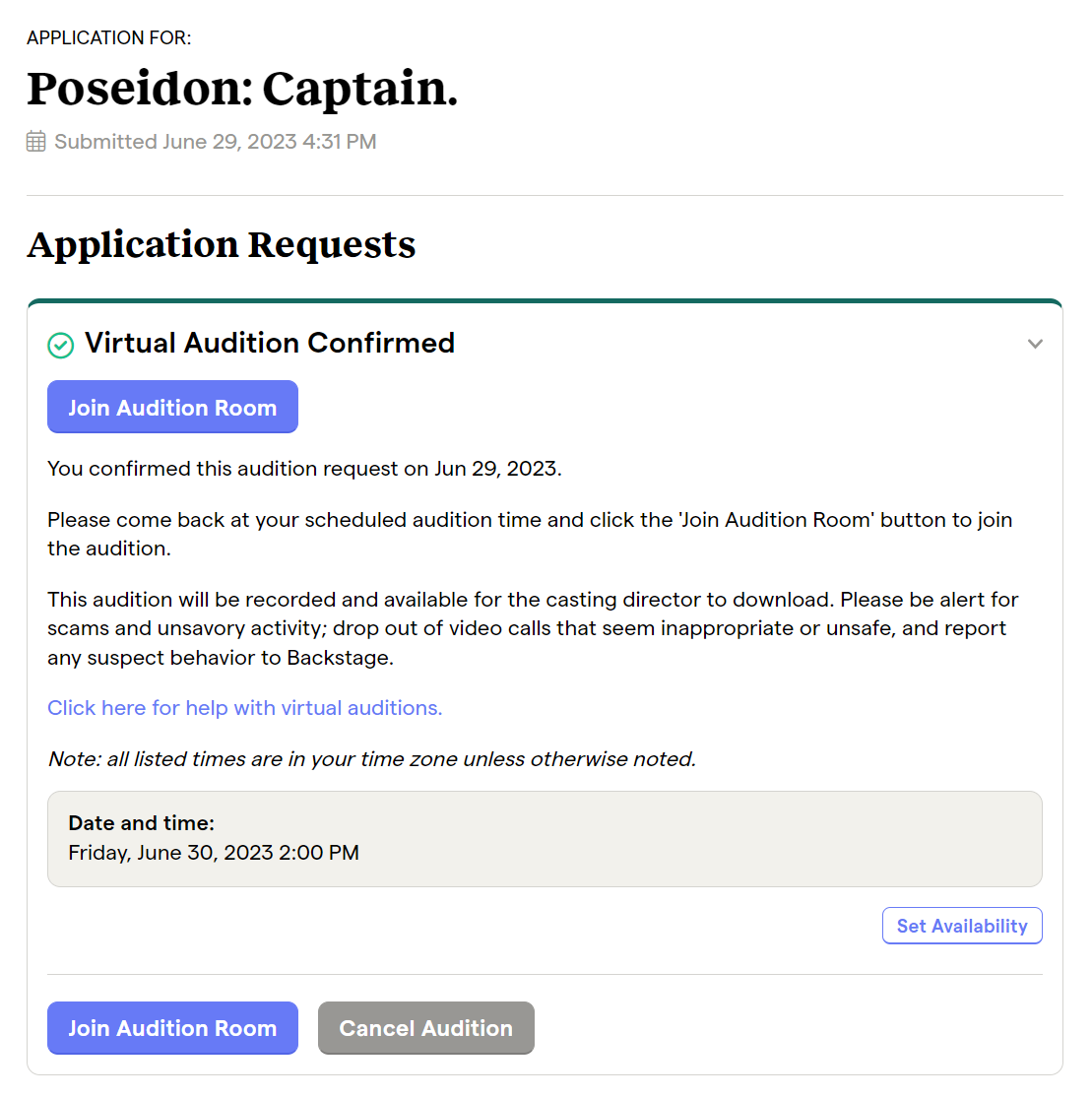 When it is time to audition, go back to your "My Applications: Auditions" folder, click on "View Confirmed Audition" to go back your application, and click on the Join Virtual Audition option.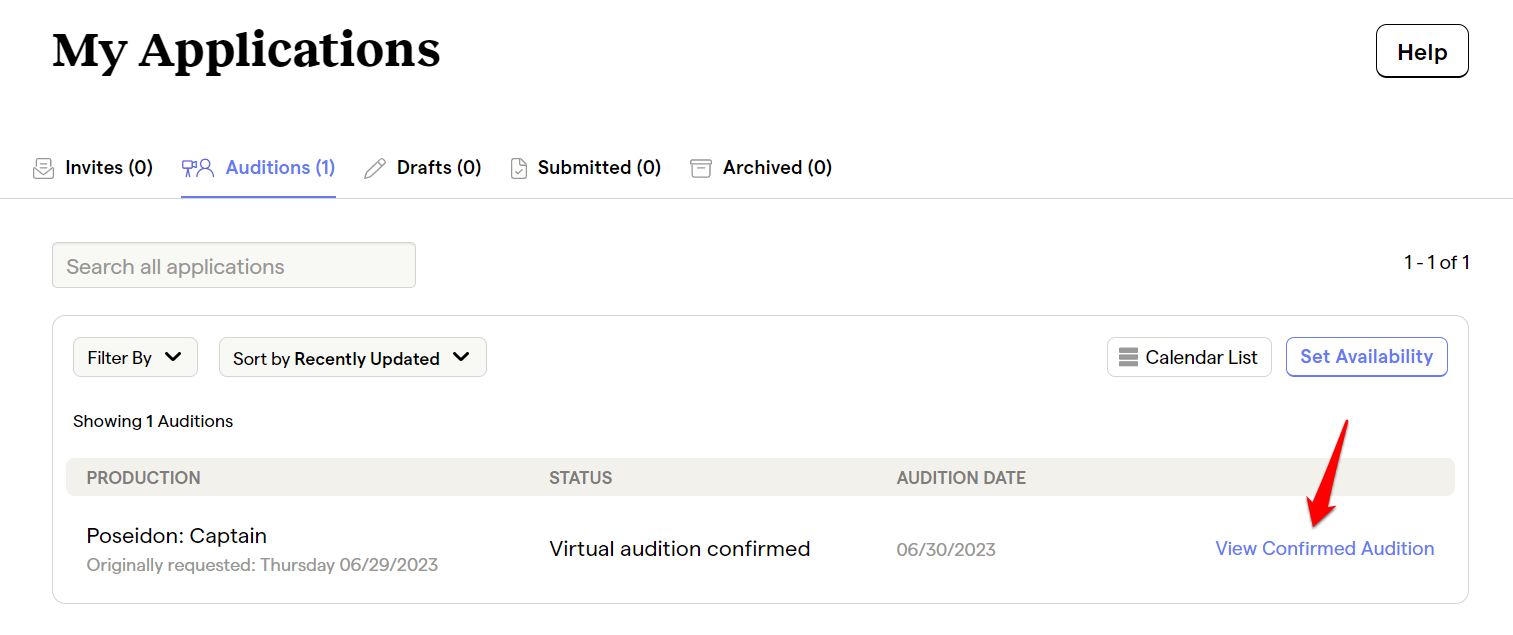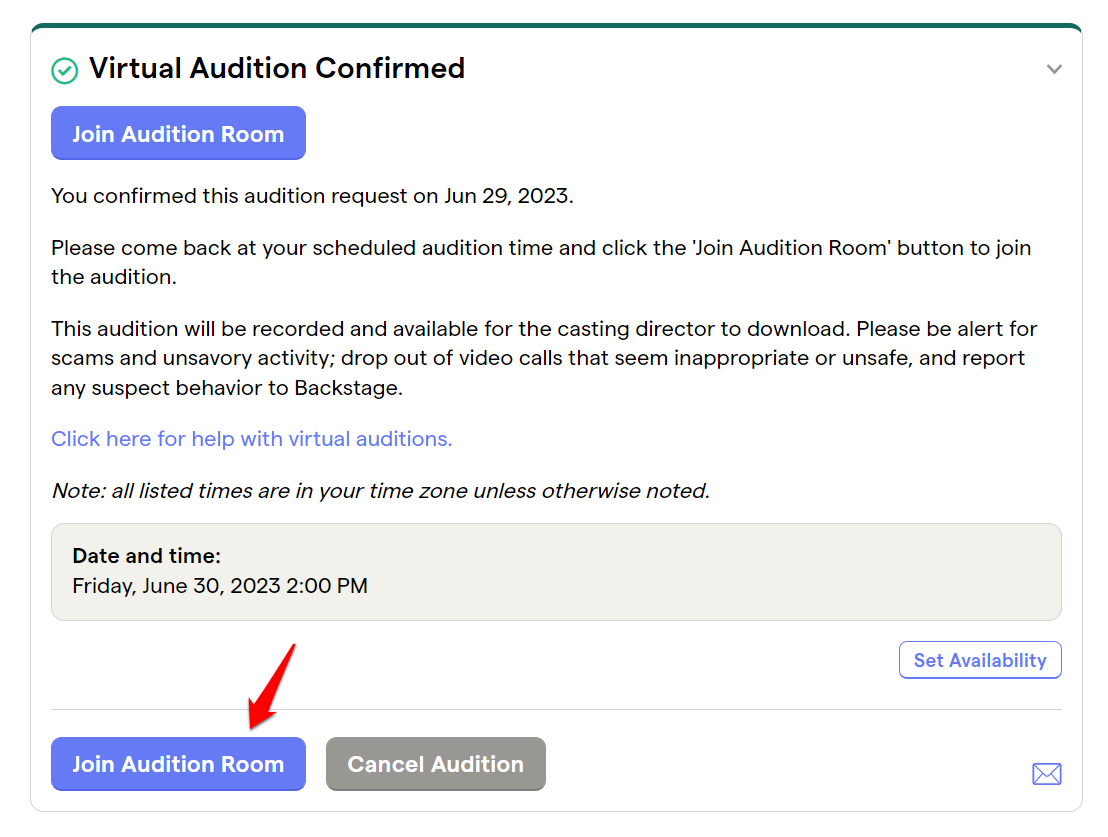 Your live video conference video-audition will begin now. You'll be able to see the casting director and they you.

The audition will be recorded and made available to the casting director for their archives.

Please be alert for scams and unsavory activity; drop out of video calls that seem inappropriate or unsafe; and report any suspect behavior to us.
Before starting your live audition we want to remind you that:
You should never have to take your clothes off during an audition.
If you are asked to do something during an audition that makes you feel uncomfortable for any reason, stop the audition and ask why it's necessary -- if you are not satisfied with the answer, remember you can end the audition at any time.
If you ever feel your safety is compromised, report any inappropriate activity to us. You deserve to feel safe 100 percent of the time.
Good luck in your audition!