There will be times when a casting director may want to edit a virtual audition that they have completed with a performer. Perhaps there is dead space at the beginning or end of the audition. Maybe you would want to draw attention to a specifically strong portion of the audition and just submit that section to the director of the project. We offer editing tools to make these things achievable.
How to Use the Video-Editor Interface
Once in the Application Manager for the project in question, click on the applicant whose audition you would want to edit. This will fold open the full application.

Navigate to the Roles & Auditions tab in the application to access the audition recording.

Now click on the

scissors icon

to open the video-editor interface.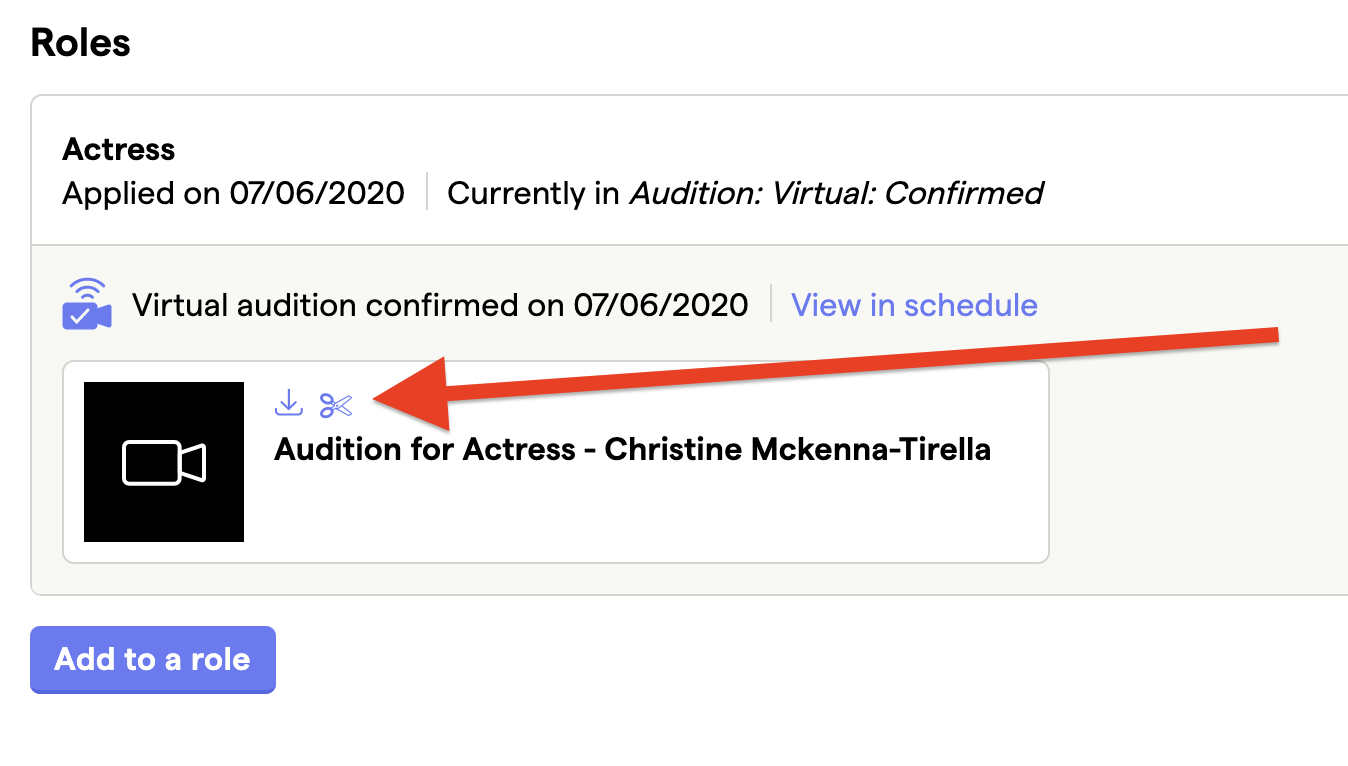 4. The video will now appear and you will see a timeline below it. To edit, you would drag the start-time and/or end-time points to the new spots on the timeline that you desire.
5. Click Save Trim.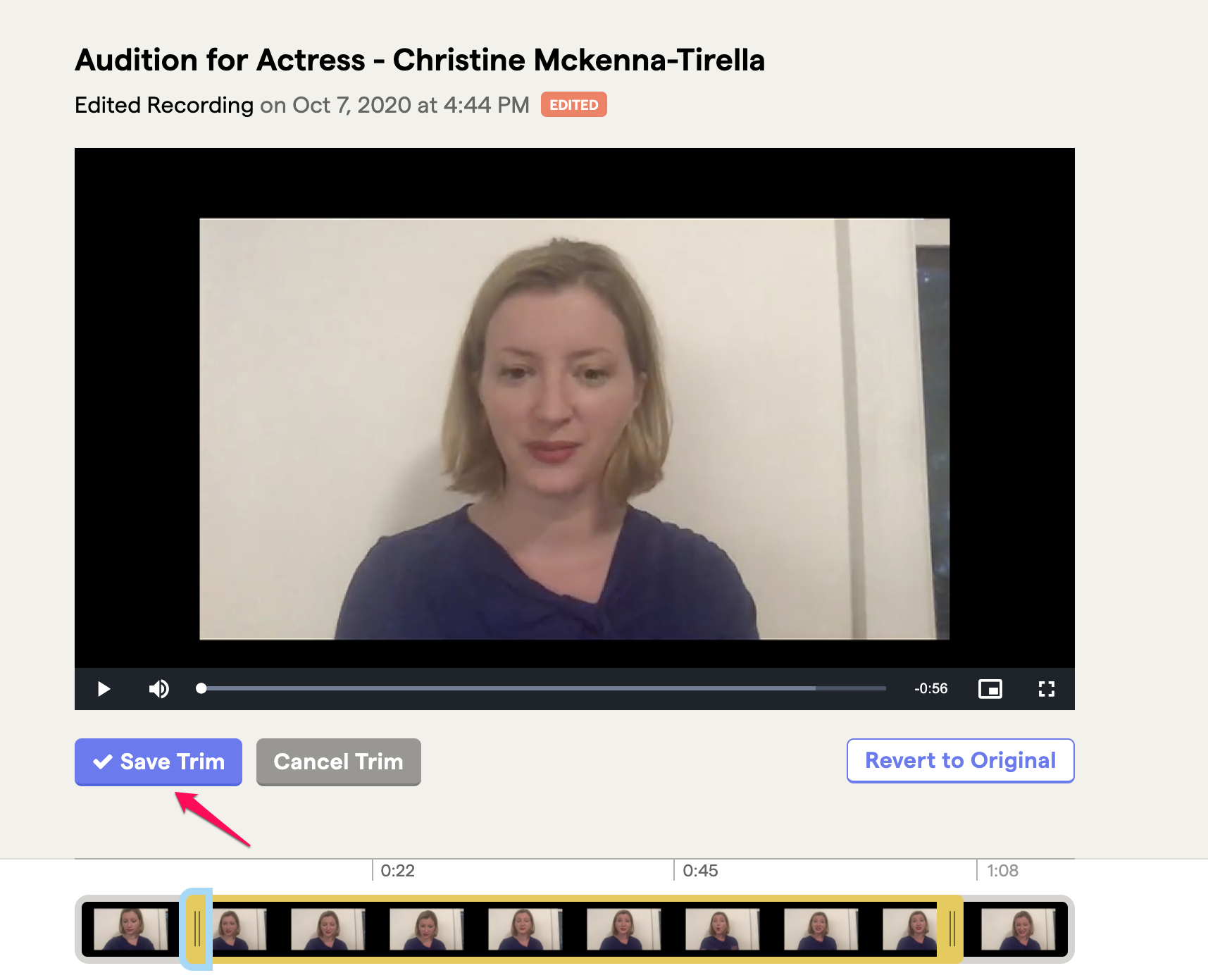 Please note that it will take a few minutes for the new version of the video to process. Once the new version is available, it will replace the original version in the Application Manager. However, you can always recover the original and/or make additional edits by repeating the steps above once the processing has completed.