When going through the process of applying to an opportunity posted on the platform, there will be times when an applicant will see a request for a pre-screen video or audio recording in the application. Casting directors or hiring managers may make these requests as a way to speed up the evaluation process and potentially shorten the audition process. Please note that submitting a pre-screen is not required, but it may improve your chances for consideration.
Pre-Screen Requests In An Application
If a pre-screen has been requested for a role that you are applying for, you will see it in the application as shown below: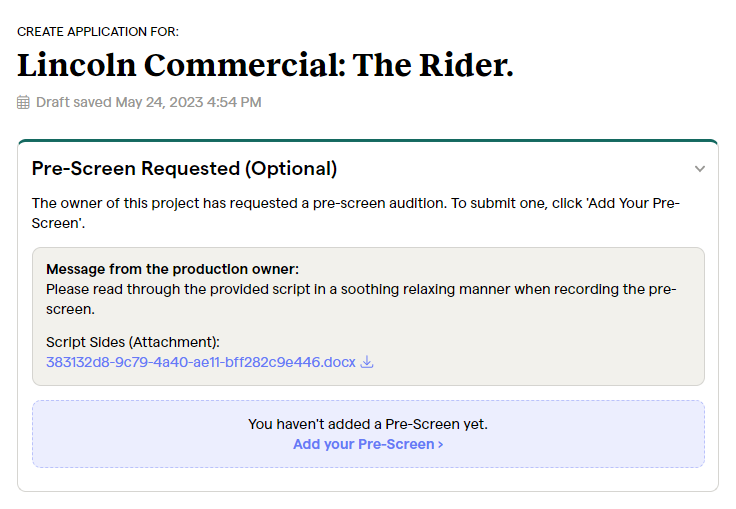 As you can see with the request above, instructions and sides have been provided. To proceed with submitting a pre-screen simply click on Add Your Pre-Screen. A pop up will now appear allowing you to upload and add your recording. After uploading it, click Add Pre-Screen Audition. You will then be notified that the pre-screen is part of your application. Now finish the rest of your application and apply as you normally would.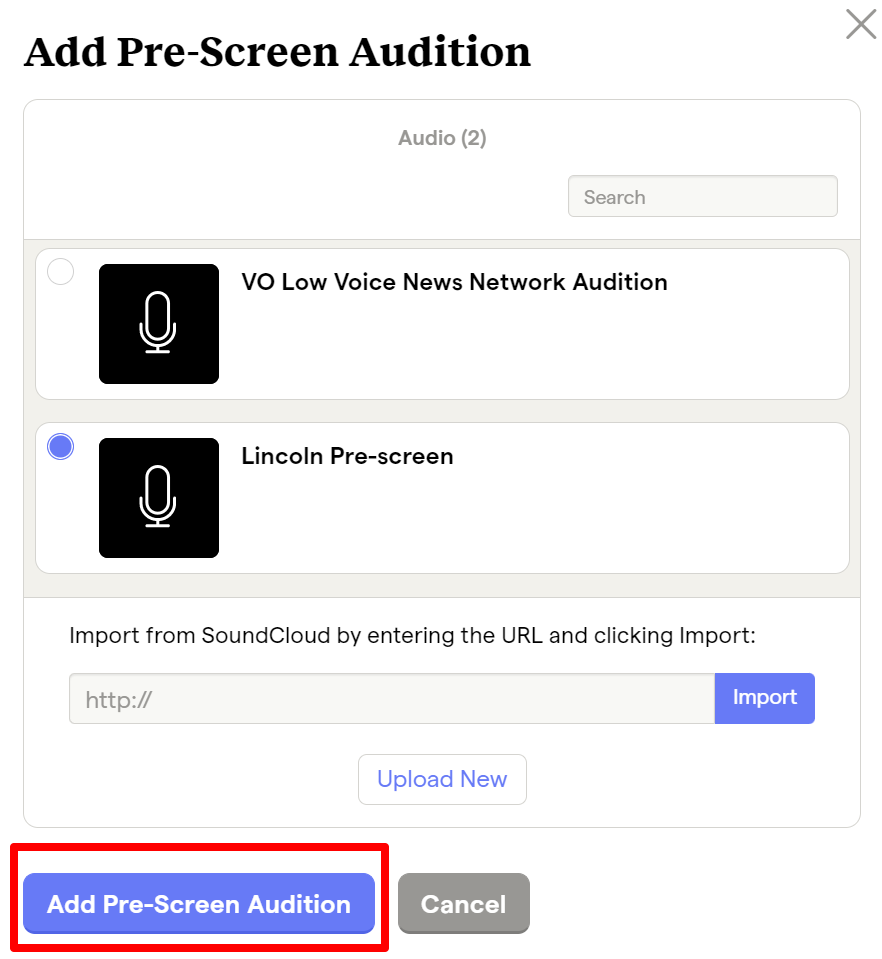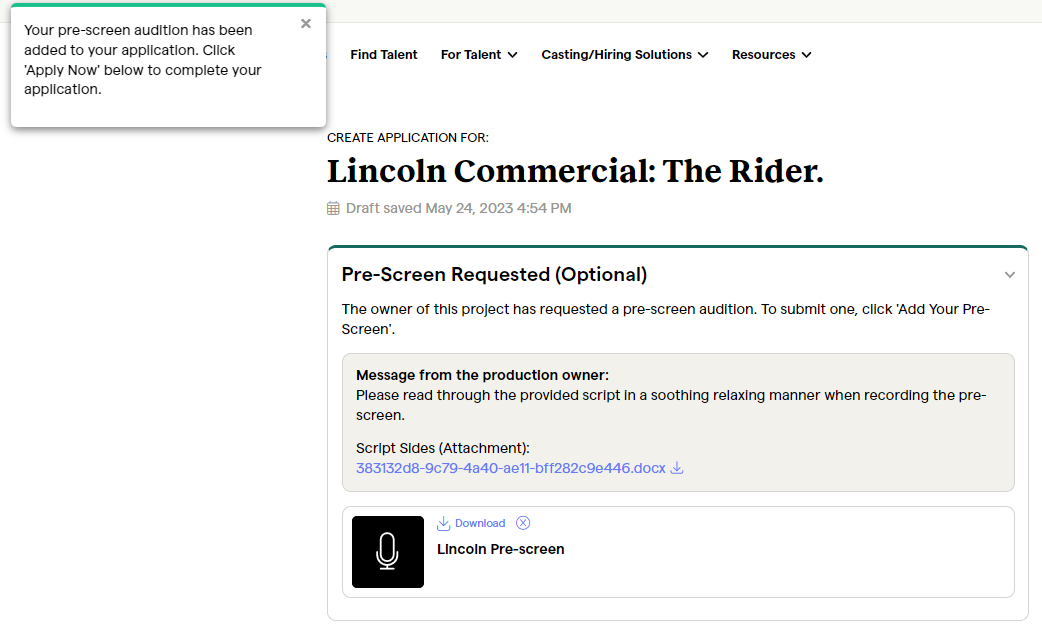 If you go through the application process and do not add the pre-screen, upon hitting the Apply Now button to submit the application, you will receive a reminder that you did not choose to do that. This will be an opportunity to go back and do it. Again, it is not a mandatory step. You can either choose to add the pre-screen recording or go ahead and submit the application without it.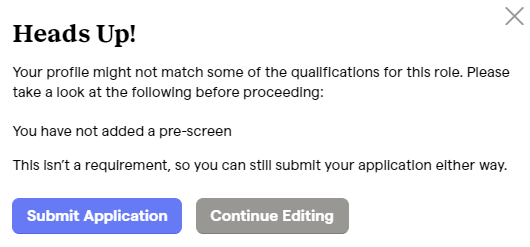 The following are the supported file formats for direct uploads:
Video: `'.avi', '.mpg', '.mp4', '.ogg', '.hevc', '.mov', '.m4v', '.webm', '.3gp', '.3g2', '.mkv'`
Audio: `'.ogg', 'm4a', '.mp3', '.flac', '.aac', '.wav'`
There is a 2 GB limit on uploaded files.
***If uploading a pre-screen from a 3rd party site, it is important to be mindful of the viewability settings. Please see here for more information about that.