Start Your Search
When you post a job on our platform, you'll quickly receive relevant submissions. As soon as a job is posted, it is automatically distributed by email to all of our matching talent. There are also tons of subscribers actively searching our casting calls for opportunities. However, you can also use our Talent Database's advanced filters to find additional candidates.
Then use the "Add to Production" or "Tags" option to keep a candidate in mind without notifying them yet. You can always send them an invitation later, when you're ready.
Send Invitations
Now that you've proactively found actors, performers, and/or voiceover artists that you like, you can easily send them a formal invitation to apply to your project. Simply click the Invite option. They'll immediately receive an alert (and an email) encouraging them to apply, with a link to your casting call automatically included.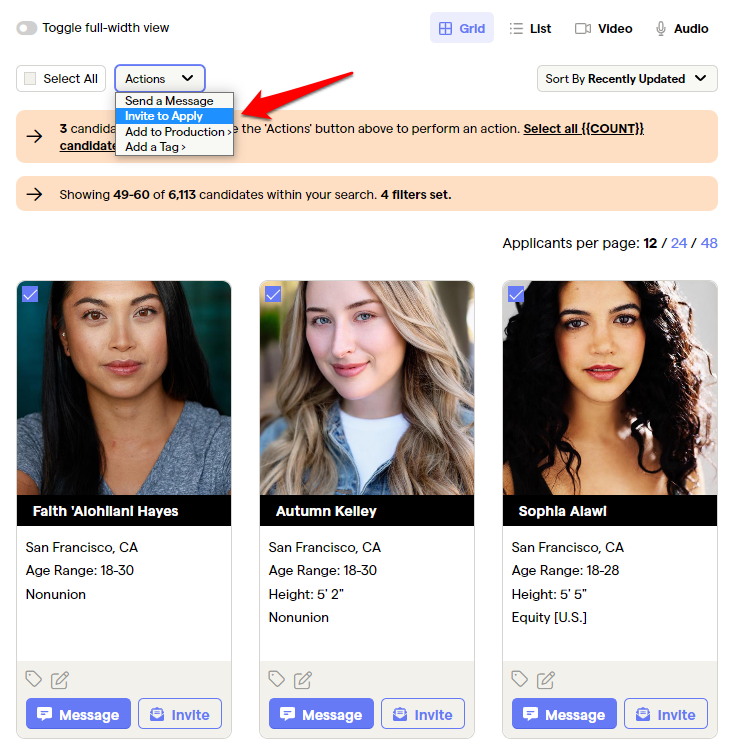 You can also click on the "Invite" button on the bottom of any applicant card: