On occasion there may be instances where someone is messaging another user on the site and the recipient is no longer interested in communicating with the sender. In situations like this, we provide an option to "mute" the sender so that any future messages being sent from that person will not be directed to the Inbox, but instead are automatically archived. This article will provide instructions on how to use the Mute function.
The Action of Muting a Message
Once in your Messages Inbox, click into the message that was sent from the person you are no longer interested in hearing from. Then click on the Actions menu.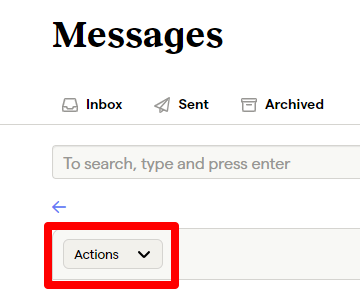 Select the Mute User option: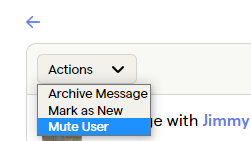 You will now be prompted to choose a reason for muting the person: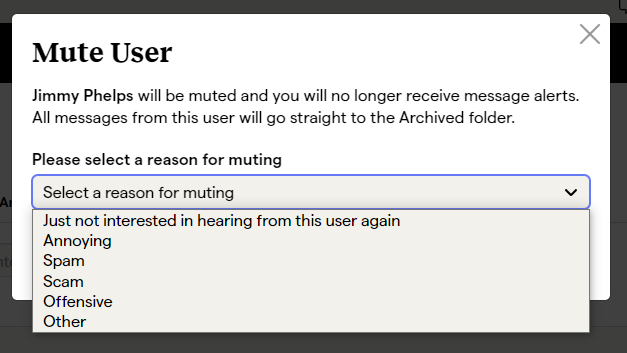 Once you have chosen the appropriate reason, you will now be able to proceed with muting the user: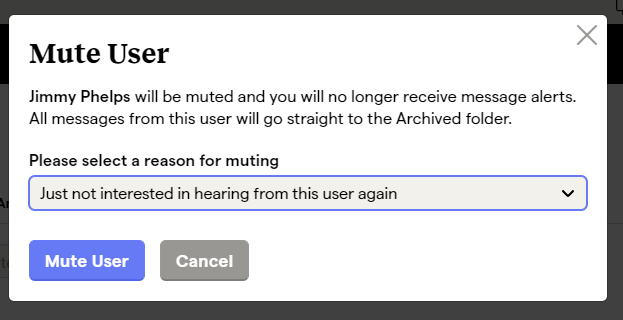 Once this action has been taken any future messages sent from this user will not reach your Inbox. Those messages will be automatically archived and accordingly labeled Muted.
Unmuting Someone
If you should change your mind and want to unmute someone so as to receive correspondence from them again, you can simply enter the Archived folder, look the user up, and click into a muted message from them. Then click into the Actions menu and select Un-mute User.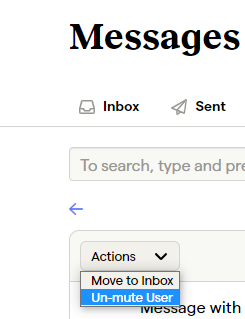 A modal will appear that will allow you to proceed with the desired action: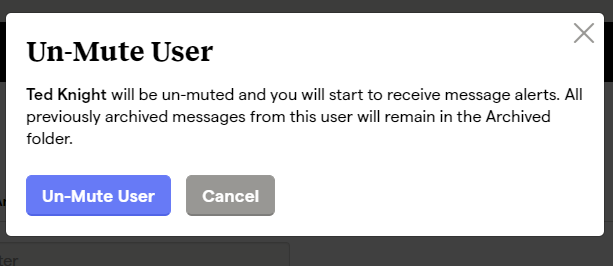 All future messages from this person will now be routed directly to your Inbox!