Deleting a Saved Draft Application
You will find the application in the Drafts folder of your Application Dashboard.
Simply click 'Delete' over to the right.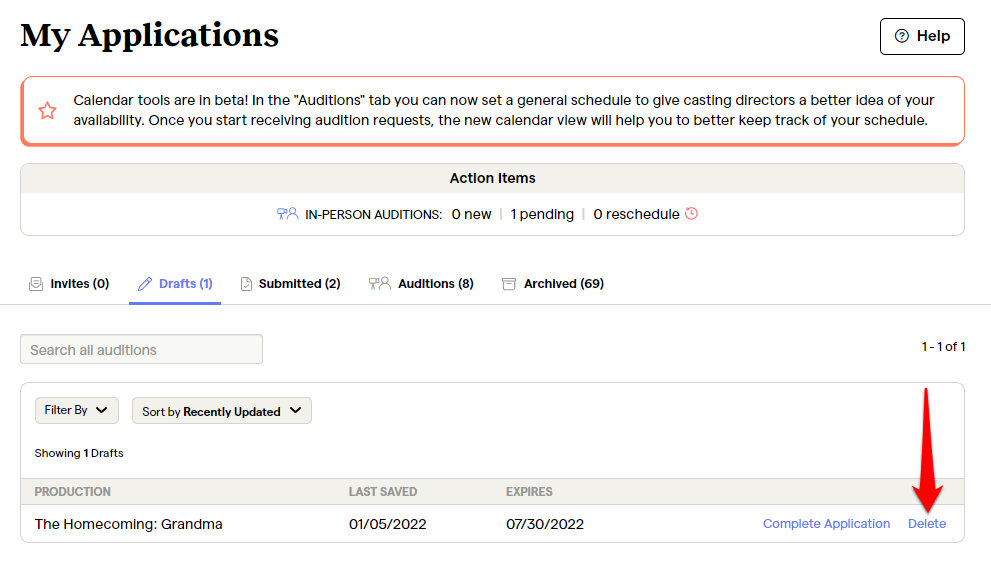 Your draft application is now removed.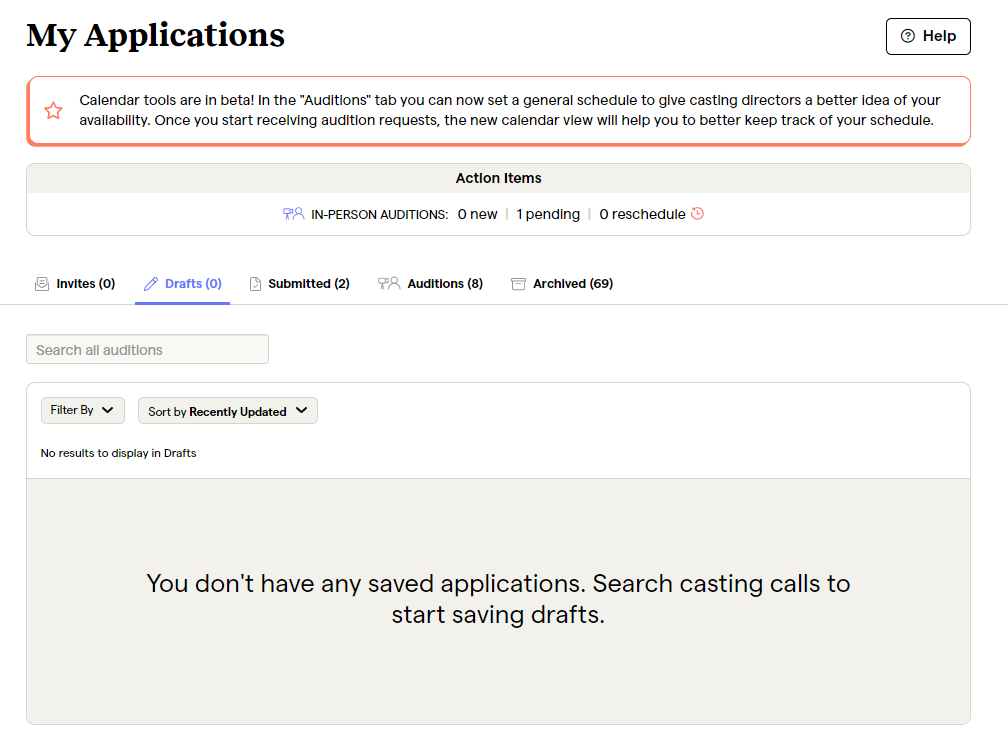 Please note that only drafts can be deleted. Once a casting notice has been applied to, the application cannot be taken back or deleted.